World news story
Survey on registering with Bulgarian authorities
British Embassy Sofia is seeking to understand more about the experiences of British nationals in Bulgaria when they register with the Bulgarian authorities.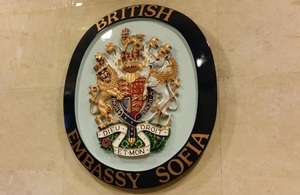 On 22 June 2015 the British Embassy Sofia launched a survey for the British community in Bulgaria to find out about their experience of registering or attempting to register as a resident in Bulgaria. The Embassy is seeking to understand how British nationals view the process and is interested to hear from those who have registered, those who have tried but could not and British nationals who have chosen not to register. The Embassy will use the information to see if it can work with the local authorities to improve the processes.
If you are a British national and reside in Bulgaria, please take a few minutes and complete the survey.
The survey will be run for a month until 22 July 2015.
Published 23 June 2015