World news story
British Embassy Budapest Supporting Amnesty International Hungary
The British Embassy in Budapest and Amnesty International Hungary have signed a sponsorship agreement on 16 January 2015.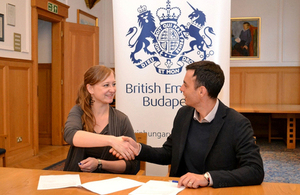 On 16 January 2015, Head of Policy Team at the British Embassy in Budapest, Ben Luckock and Director of Amnesty International Hungary (AI), Orsolya Jeney, signed a sponsorship agreement supporting the organisation's human rights programme.
Amnesty International Hungary will use the funding for the expansion of their high school human rights project entitled Összpont, which has been launched in 2013 with the participation of 5 Hungarian secondary schools. This year, with the support of the British Embassy, the programme will now be available in 9 secondary schools across Hungary.
Thanks to the programme, dozens of high school students will have the opportunity to learn more about human rights and about the importance of tolerance and diversity. With the participation of nine public schools from Budapest and from major Hungarian cities, pupils will take part in various human rights related projects and participate in an end-of-the-programme debate defending human rights.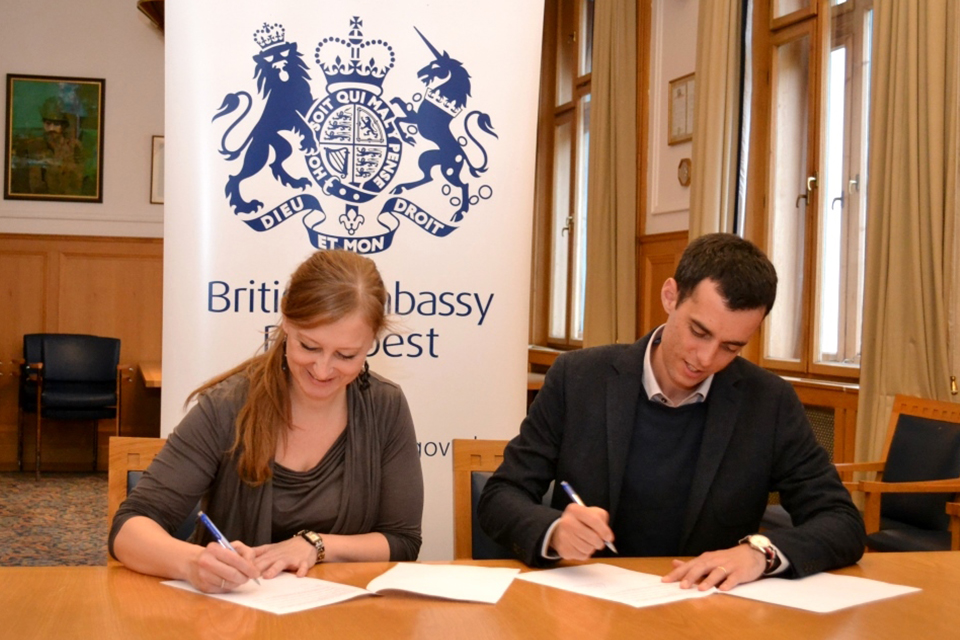 The British Embassy in Budapest has long been an active supporter of human rights. In November 2014, the Embassy sponsored the Real Pearl Foundation's student mentoring programme, which helped the education and development of poor and disadvantaged, mainly Roma pupils. In December 2014, the Embassy participated in the Baptist Aid's Christmas shoe-box project, through which members of the Embassy provided numerous gift-filled shoe boxes to underprivileged children. We continue to show our support for minority and disadvantaged groups in Hungary and collaborate with human rights organisations like Amnesty International Hungary.
Published 7 April 2015