World news story
British Embassy Budapest organises its third Human Rights Movie Day
On 19 March the British Embassy Budapest organised its Third Annual Human Rights Movie Day.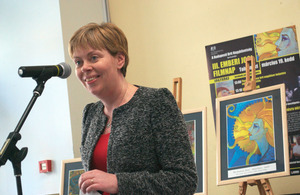 Deputy Head of Mission in Budapest, Theresa Bubbear, opened the Third Annual Human Rights Movie Day, which took place in Budapest's popular art cinema Toldi Mozi on 19 March.
Building on the successes of the previous movie days, the Embassy screened three Hungarian films dealing with the Roma, LGBT and Jewish minorities in the country. Between the films roundtable talks were organised where participants discussed the messages of the documentaries. The directors of all three films, academics, known activists, sociologists, community organisers and religious leaders took part in the discussions. The movie day also featured a 25-picture Roma art exhibition. The event was free and open to the public.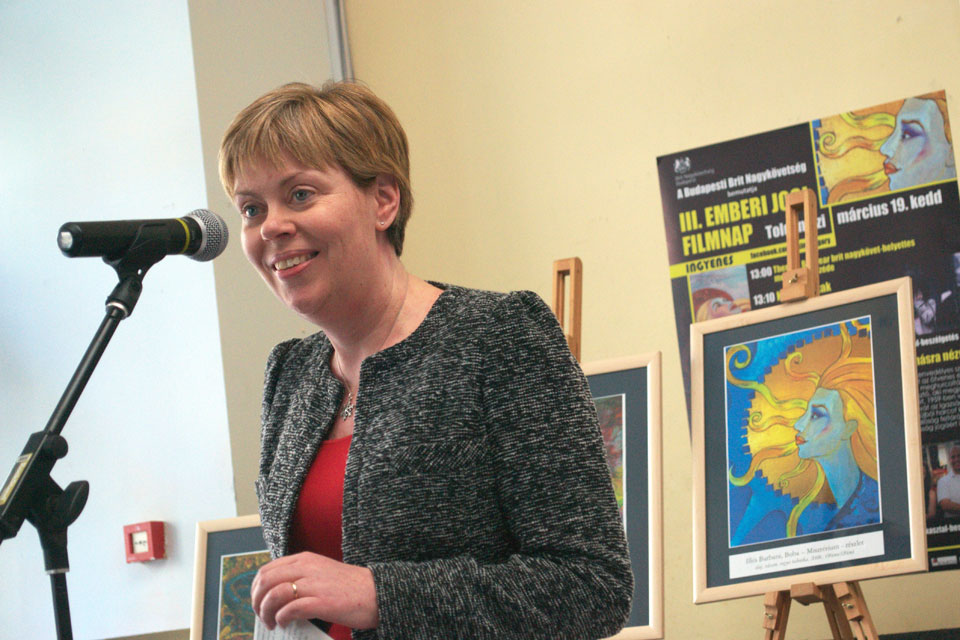 The British Embassy in Budapest, like other British Embassies around the world, is an active supporter of human rights. In October 2012 the Embassy hosted and Ambassador Jonathan Knott spoke at the international press conference of the Requiem for Auschwitz concert series. On 1 February Theresa Bubbear co-opened the First Hungarian LGBT History Month event series, while on 7 February the Embassy hosted a series of roundtable discussions as part of the History Month.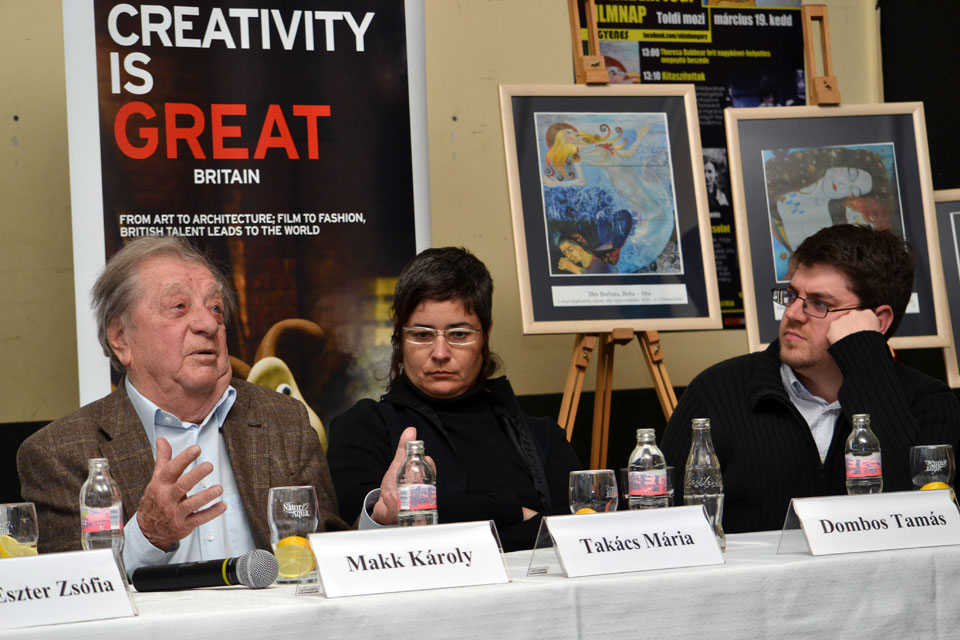 Published 23 March 2013