British Desert Rats help build closer ties with French Army
Soldiers from 7th Armoured Brigade have been helping the British and French armies to work more closely together during a major headquarters exercise held in France.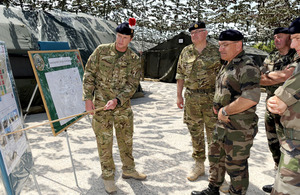 Throughout Exercise Flandres, running from 18 to 30 June 2011, French and UK troops have been working together in a joint divisional headquarters based in Mailly-le-Camp, France.
Meanwhile French and British logistic experts from the 1st (French) Logistic Brigade and the 102nd (British) Logistic Brigade have been pooled for the exercise to create the bi-National Support Group.
7th Armoured Brigade, also known as the Desert Rats, have been conducting simulated missions in parallel with their colleagues in the 3rd (French) Mechanised Brigade. Each brigade has embedded liaison officers to ensure that information can be passed swiftly and accurately.
In all, 1,500 military personnel, including 450 British troops, are involved in the exercise, which is the first major event in building closer ties between the two armies following a bilateral treaty agreed in London late last year.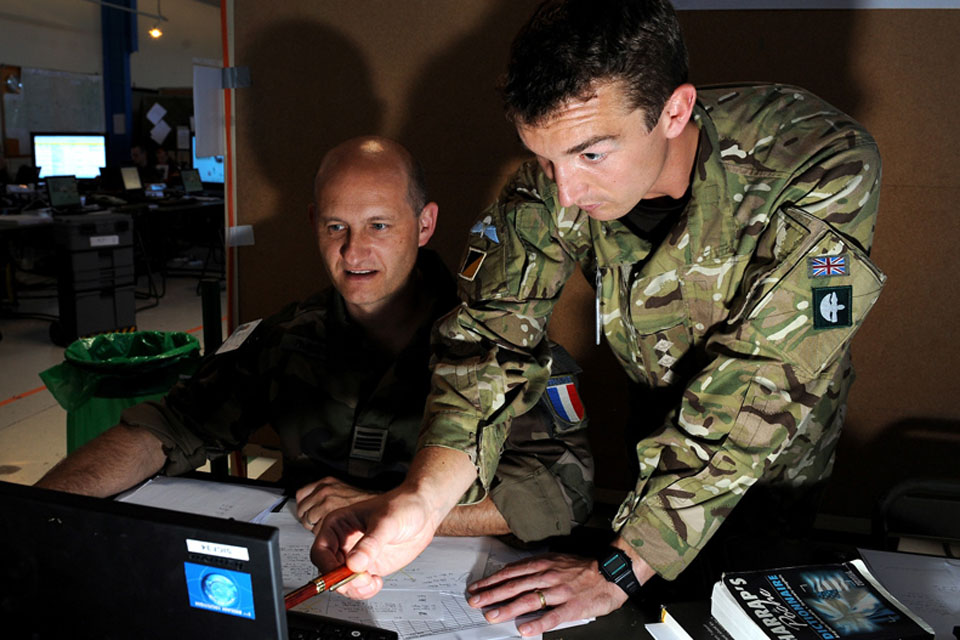 The purpose of the ambitious two-week exercise is to learn how France and Britain can better work together as allies on NATO, UN or even EU tasks. In military-speak, this is 'interoperability'.
Recently the two countries have been exploring the possibility of working more closely together, as it is likely that any military action will be in conjunction with allies in the future.
Similar exercises take place with other nations, but this one is the biggest of its kind with the French for several years.
The goal is to increase interoperability of the command structures, procedures, equipment and personnel.
Military commanders have already identified several improvements in the armies' capability to carry out combat operations side-by-side and have judged the exercise a great success.
Experience from this exercise will now be fed into further work, both diplomatic and military, to strengthen ties with the French and the UK's other allies.
Published 28 June 2011