World news story
British culture festival «Thank you, Leto» in Moscow
Visit a bit of Britain, while not moving from Moscow? Maybe you want to pose with a beefeater or peep out of a red telephone box?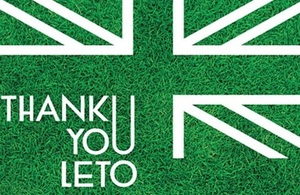 The British Embassy in Moscow thinks different and gives everybody a brilliant opportunity to visit a comfortable corner of the United Kingdom in Moscow's Sokolniki Park.
During this weekend Sokolniki Park will host the Festival of British Culture "Thank you, Leto!" where everything will be saturated with the atmosphere of the British culture and traditions. The great entertaining programme will allow all guests to take part in a number of competitions.
For instance, especially for guests who love beautiful photos, the British Embassy is organising a "GREAT British Look" competition. If you want to participate, you can have a picture of you taken that represents you dressed in a British style. We will put a picture of you on our official Facebook page (UK in Russia) and will choose three winners. You can also take part in the competition by tweeting your photo at your Twitter account following #GREATBritishLook hashtag.
The winners of the competition will get prizes to make their British style looks even better!
More in the programme: open-air concerts, master-classes, films in English, games, etc.
We look forward to see you on 17-18 August in Sokolniki Park.
Published 16 August 2013