World news story
British Consulate General in Ekaterinburg welcomes actors from the Globe Theatre
The British Consul General in Ekaterinburg hosted a reception on 14 October for the cast and crew of the Globe Theatre.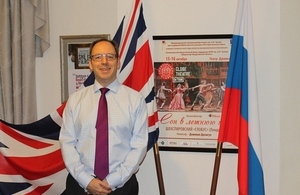 Globe Theatre is currently on tour bringing Shakespeare's A Midsummer Night's Dream to Russia and Asia. Ekaterinburg is the first leg on the group's itinerary; they will perform in Moscow and St. Petersburg later in the month. With the first snow of winter falling on the day of the group's arrival in the Urals, audiences and the cast might be forgiven for wondering if this was the right play to bring to Russia at this time of year. But as the Bard himself put it: "Merry and tragical! Tedious and brief! That is, hot ice and wondrous strange snow".
Supported by the British Council and working with staff from the Chekhov Festival, the play will be performed in Ekaterinburg's Drama Theatre on 15 and 16 October.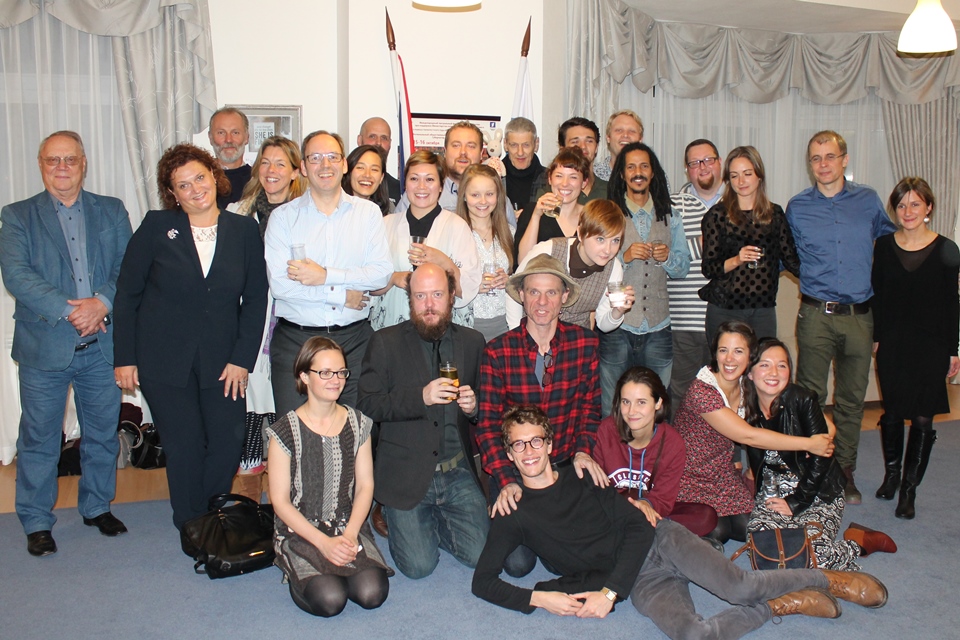 Published 15 October 2014