World news story
British companies awarded for promoting LGBTI employment rights
This mirrors the annual Stonewall awards in UK, which exemplify the top 100 organisations supporting LGBTI diversity and inclusion.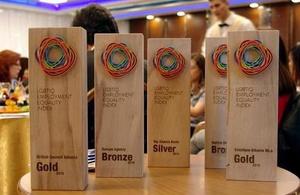 On the occasion of IDAHOT, the International Day against Homophobia, Transphobia and Biphobia, Headhunter group presented the LGBTIQ Business Index Awards to companies and organisations that support LGBTI diversity and inclusion.
British company Vodafone was presented with the Silver Award, while the British Council in Albania was awarded the Gold trophy for specifically targeting LGBTI job seekers and employees through its anti-discrimination policies. In addition to demonstrating compliance with the Albanian law on non-discrimination, Vodafone and British Council have also shown a track record of promoting equality for LGBTI employees and job seekers. British Ambassador to Tirana, Nicholas Cannon presented one of the many awards at the event and during his speech said:
IDAHO was created in 2004 to draw the attention of policymakers, opinion leaders, social movements, the public and the media to the violence and discrimination experienced by LGBTI people internationally. In under a decade, May 17 has established itself the single most important date for LGBTI communities to mobilise on a worldwide scale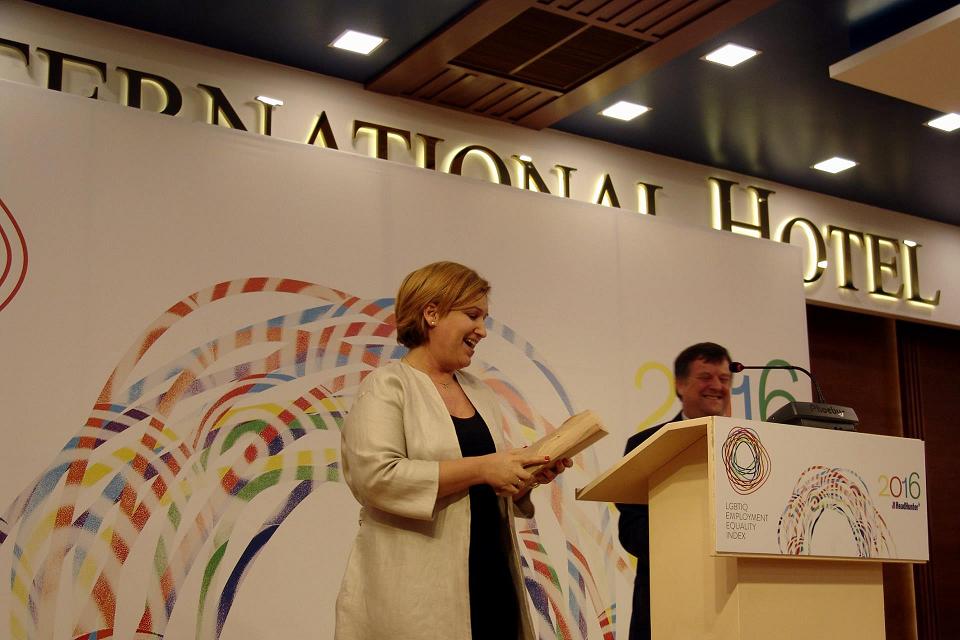 The LGBTIQ Employer Equality Index is the first ranking system of measuring how well companies respect and protect LGBTI rights in their employment practises in Albania and other Balkan states. This is a pioneering attempt to quantify good practices in the local labour market and to establish a sustainable ranking system to exemplify organisations who are taking diversity and inclusion in Albania seriously.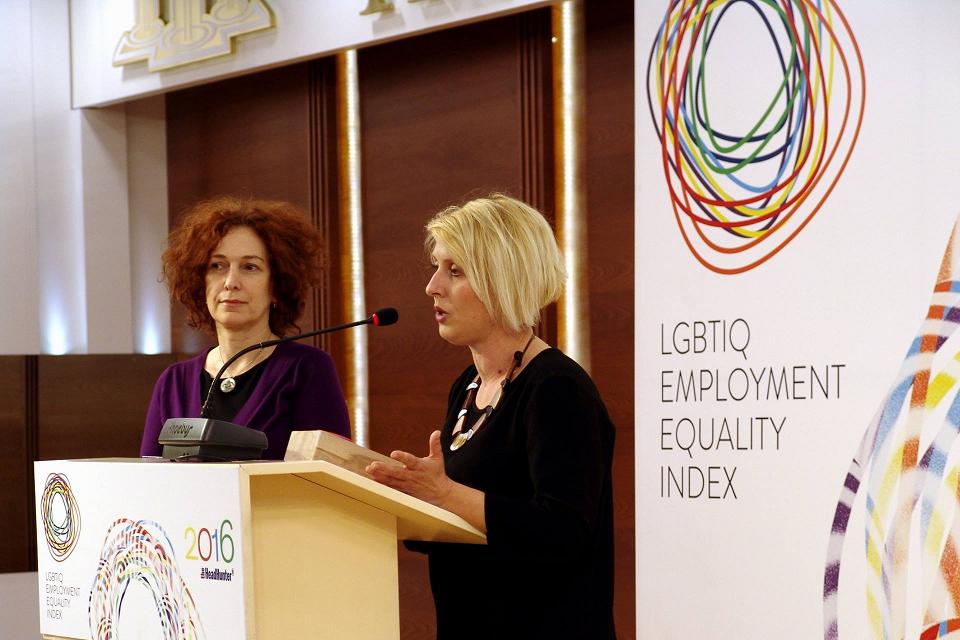 The Foreign & Commonwealth Office will be marking the day in a number of ways to promote UK's international work in LGBTI issues as well as the FCO's corporate actions as an employer. FCO posts around the world will be involved in a series of activities in support of promoting LGBT rights worldwide and the need for inclusive and diverse workplaces.
May 17th was specifically chosen to commemorate the World Health Organization's decision in 1990 to declassify homosexuality as a mental disorder. May 17 is now celebrated in more than 130 countries, including 37 where same-sex acts are illegal. In Albania, Aleanca LGBT and ProLGBT organised the 5th Tirana Gay Ride event and there have been national screenings of SkaNdal, the first feature-length documentary about the LGBTI movement in Albania. The week's events culminate in a charity gala fundraising dinner for a residential shelter for young homeless LGBTI people on Friday, 20th May.
Published 19 May 2016