British Chambers of Commerce to lead local enterprise partnership network
The British Chambers of Commerce, working with local business people all around the country, will bring together a new, national network for…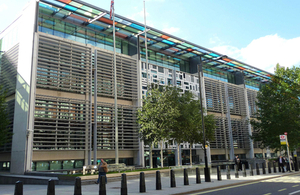 The British Chambers of Commerce, working with local business people all around the country, will bring together a new, national network for local enterprise partnerships, Communities and Local Government Secretary Eric Pickles announced today.
The new network will help ensure that businesses are the heart and soul of local enterprise partnerships. It will provide a forum for local business leaders to share ideas, solve problems and get the latest data they need to promote economic growth across the country.
The Government wants local areas to take control of their economic future. Local enterprise partnerships are locally-owned partnerships between business and civic leaders that decide local economic priorities and drive forward growth and job creation in their local communities, helping to rebalance the national economy.
David Frost, Director General of the British Chambers of Commerce, has agreed to chair the new network. It will bring together a diverse range of local businesses, and will be inclusive of other business organisations, to tackle the big issues around local growth. The network will aim to encourage broad participation and private sector support within local enterprise partnerships in the months and years to come.
Mr Pickles also confirmed that Government will make some grant funding available to support the network during its start-up phase.
Eric Pickles said:
The Government believes private sector led growth is the way ahead for the country and a business-led network for local enterprise partnerships can help deliver local growth that rebalances the national economy.

This will avoid unnecessary interference from Whitehall and repeating the bureaucratic legacy of Regional Development Agencies, but also means local enterprise partnerships can get off to a strong start.

British Chambers of Commerce came forward with a very strong proposal and with its existing business network across the country it is really well placed to anchor business at the centre of new local enterprise.
Local enterprise partnerships have welcomed the new network today.
Andy Wood, chief executive of Adnams Plc and joint chairman of the New Anglia Local Enterprise Partnership, said:
I welcome the Government's decision to support a local enterprise partnership network through the British Chambers of Commerce. It is important that areas work together to tackle common issues and share their experiences as we strive to create more private sector jobs and deliver sustainable economic growth.
George Beveridge, the Cumbria Local Enterprise Partnership Interim Chair:
This new network is great news and should provide real support to local enterprise partnerships across the country. I'm delighted that Chambers will be playing such a central role, ensuring that this initiative is truly led by business. Our local Chamber and other partners have played a key role in bringing our local enterprise partnership into being and continue to be immensely supportive. This augurs well for this new association.
David Frost, Director General of the British Chambers of Commerce, said:
Business leaders across England have given their time and their energy to developing new local enterprise partnerships. This new network will give them the opportunity to share their experiences, solve some of the problems that come with new ways of working, and develop an even stronger understanding of how to grow their local economies.

Our priority now is to listen to local business leaders - this is their network. It will only succeed if it delivers a supportive forum to exchange ideas, a way to engage with Ministers, and the data and information that partnerships need to support local growth.

The British Chambers of Commerce is delighted to be at the heart of this network, and will work tirelessly to ensure that it helps enable enterprise growth across England.
Business Minister Mark Prisk said:
We are now close to full coverage of local enterprise partnerships across England, and it is important they have a forum independent of government where they can share knowledge and ideas, and develop their role in driving growth.

Businesses and local authorities have put a lot of hard work into setting up the partnerships. They will benefit hugely, not only from the grant funding which is being made available, but from working with the British Chambers of Commerce, who will help them access the guidance and contacts which will see partnerships thrive in their local communities.
Decentralisation Minister Greg Clark added:
Local enterprise partnerships now cover 91 per cent of businesses and 21 million employees across the country. Local chambers are already heavily involved in working with these new partnerships. I'm delighted the British Chambers of Commerce will now be bringing together a new national network to give local business leaders across the country a forum to share ideas and solve problems as these partnerships get off the ground.
Twitter
Keep up to date with the Department by following us on Twitter (external link).
Media enquiries
Visit our newsroom contacts page for media enquiry contact details.
Published 6 April 2011