British celebrities invite the world to visit Britain
Global TV campaign kicks off four-year marketing programme.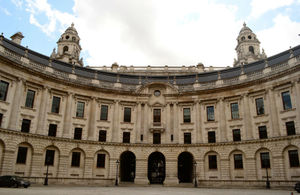 VisitBritain has today unveiled an international TV campaign featuring well known British stars inviting the world to come and see what Britain has to offer. The famous faces include Dame Judi Dench, Slumdog Millionaire star Dev Patel, fashion icon Twiggy, actor Rupert Everett and inspirational chef Jamie Oliver.
The adverts are complemented by short films from each celebrity - their personal invitation to Britain filmed at a location of their choice, all of which can be viewed on VisitBritain's website.
"These films and TV adverts are just the start - in the next few months we will roll out the invitation from the industry and from the British public, said Sandie Dawe, Chief Executive of VisitBritain. "This is Britain's moment - and, working with our partners, VisitBritain plans to capitalise on that."
Global appeal
The films and adverts mark the start of VisitBritain's new tourism marketing programme, which will run for four years and aims to attract four million extra overseas visitors, who will spend £2 billion across Britain.
Aimed at key inbound tourism markets that such as the US, Europe, China and India and footage is shot all around Britain and will be seen on BBC World News in Europe, BBC America and on slots donated by the Wimbledon Lawn Tennis Museum across the Americas and Asia as well as across a number of online and social media channels.
Further information
Published 12 July 2012