British Bill of Rights planned
Theresa May says that a legal framework is required to make sure parliament makes laws, not the courts.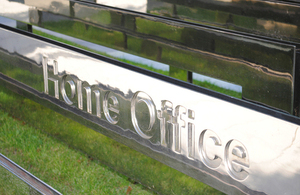 In a statement to parliament, the Home Secretary said that a Commission will be established to investigate creating a British Bill of Rights.
This comes after the Supreme Court ruled that not granting sex offenders the opportunity to seek a review is a breach of their human rights.
Theresa May said that government is 'appalled' by this ruling.
Parliament makes our laws
She explained: 'It is time to assert that it is Parliament that makes our laws, not the courts; that the rights of the public come before the rights of criminals; and above all, that we have a legal framework that brings sanity to cases such as these.'
Sex offenders' register
Currently serious sexual offenders sign a register for life, with no right of appeal.
But the final court of appeal in the UK said this must change.
Mrs May said that the government will comply with this ruling but make the 'minimum possible changes to law in order to comply'.
The final decision of whether an offender should remain on the register will be down to the police, not the courts.
She explained: 'I want to make clear that the Court's ruling does not mean that paedophiles and rapists will automatically come off the sex offenders' register. The Court found only that they must be given the right to appeal.'
Published 16 February 2011