British Army radio promotes internet use
The British Army's radio service has embarked on a major promotion of listening to radio via the internet for 2012.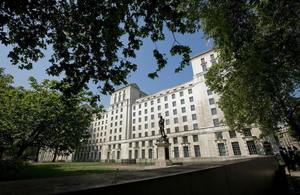 Garrison FM has joined with the BBC and commercial radio for an initiative called Radioplayer, aimed at making all UK radio services available in one place.
The Army network has also teamed up with one of Europe's leading manufacturers to give away top of the range internet radios.
Radioplayer's Managing Director, Michael Hill, said:
We aim to reflect the diversity of the entire UK radio industry, which is why it's great that the Army's radio service has decided to come on board. I'm certain our users will discover Garrison Radio for the first time via our search engine and Facebook app and will then set it as one of their favourites.
Radioplayer makes it simple for people to find great stuff to listen to just like a radio.
Revo Technologies, based in Scotland, are one of Europe's leading internet radio manufacturers and are backing Garrison Radio with a six-month-long promotional giveaway of their Domino 2 internet radio.
Commercial Director Colin Urie said:
We are pleased to support the Army's radio service and to know that soldiers and their families can listen to Garrison FM on one of our top products. We have been at the leading edge of internet radio production from our base in Lanarkshire and are keenly developing new additions to the range as internet radio listening grows.
Garrison Radio owner Mark Page said:
Internet listening is on the upward curve of digital radio take-up. Wherever there's internet you can listen to Garrison Radio. That makes it a listening choice for soldiers and their families, not limited to where there's an FM or AM footprint.
Garrison Radio is the British Army's own radio service broadcasting to soldiers and their families. The service was established in 2001, creating a network Army radio service for the first time. In 2012 the station will be available in over 20 UK military locations.
Published 17 January 2012