British Army completes Apache exercise in the States
Exercise Crimson Eagle is a challenging two-month exercise, split between Naval Air Facility El Centro in California and the Gila Bend Air Force…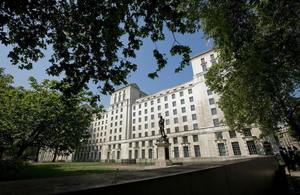 Exercise Crimson Eagle is a challenging two-month exercise, split between Naval Air Facility El Centro in California and the Gila Bend Air Force Auxiliary Field in Arizona.
The exercise included aviation environmental training and judgemental training, and then a live firing phase where the students fired all of the aircraft weapons systems within realistic tactical scenarios.
All students had to prove their proficiency in handling the aircraft in mountainous and desert conditions, including dust landings and limited power training during both the day and night as well as safely employing the aircraft weapons.
The live firing phase of the exercise, on the Barry M Goldwater Air Force Range complex in Arizona, was the final assessment in weapons handling, and the culmination of months of intensive training in the simulator and aircraft to ensure pilots achieve their live firing qualifications.
Upon completion of Exercise Crimson Eagle the students will complete a short period of further training before the end of the Apache Conversion to Role Course, and qualifying for Limited Combat Ready status.
Upon completion of the Apache Conversion to Role Course students will then be assigned to one of the Apache squadrons within 16 Air Assault Brigade, where they will gain wider experience, flying Apaches and taking part in exercises in the United Kingdom.
Lieutenant Colonel Peter Bullen, Chief of Staff of the Attack Helicopter Force at Wattisham Station, said:
Exercise Crimson Eagle is a challenging exercise during which students have had an opportunity to practise skills in a demanding environment with conditions similar to those in Afghanistan.

This training has ranged from environmental training during the day and night, including dust landings, judgemental training and mountain flying, followed by a live firing qualification on the large ranges available here in Arizona.

In the aviation business we encourage a continual learning process, however the students will certainly leave the States feeling more confident in their own abilities to be able to deliver Apache support in a challenging environment. Students will return to the UK and complete a period of further training before finishing their Conversion To Role course.
These tactical exercises are designed for the Apache pilots to achieve Limited Combat Ready status and gain experience working in terrain and conditions similar to that which the Apache crews may experience on deployment overseas.
One of the students on the Apache Conversion to Role Course, Major Alasdair Mack said:
The training has been hugely enjoyable and very demanding. The course is made up of students of various degrees of experience, some ab initio straight off their Army pilots course to more experienced aviators.

Regardless of background, the Apache is a great leveller and a complicated beast. We have all been under various degrees of pressure on the course but we are now at the stage where we are comfortable with the inner workings of the aircraft and using its systems to best effect.
Published 1 December 2011