World news story
British and Serbian ministry of defence for the media
Serbian and British MoDs organised an "International Military Cooperation and Multinational Operations" workshop in Zrenjanin this weekend.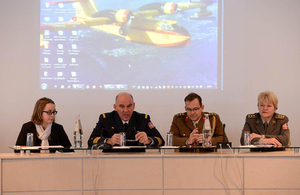 A two-day workshop (29 to 30 November 2014), organised by the Serbian Ministry of Defence Public Relations Department and the British Embassy Belgrade gathered more than 20 printed and electron media representatives in Zrenjanin.
Serbian MoD PR Chief Colonel Boskovic opened the Workshop by saying that its main goal is to establish a two-way communication between the Serbian Ministry and the media.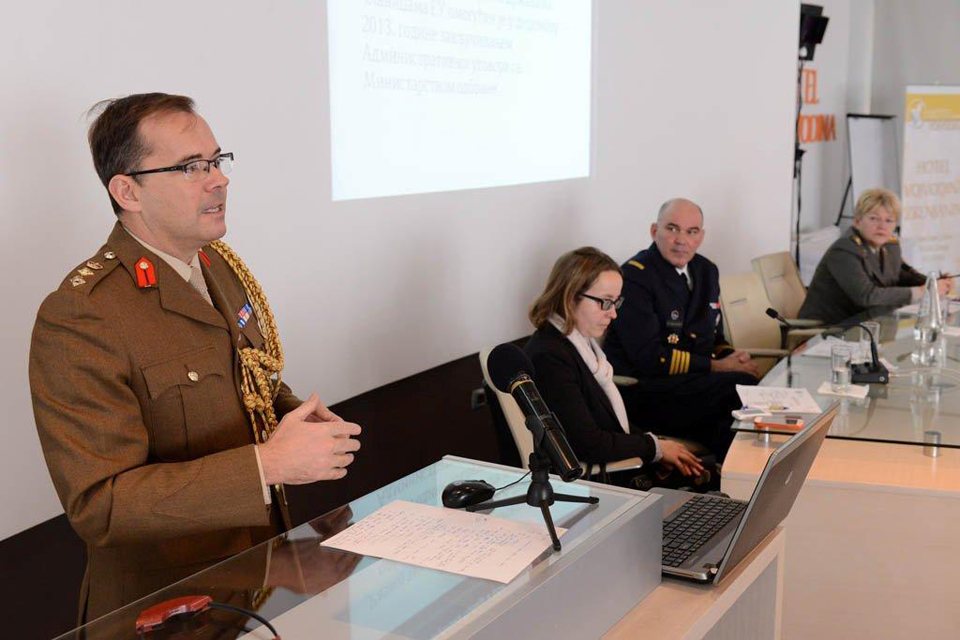 British Defence Attache Colonel Rob Tomlinson underlined the importance of Serbia being exporter of peace and stability in the regional and its increased participation in Peacekeeping Operations. Serbia will be deploying around 500 servicemen in 2015 and has just seen off 72 members of staff in the Central African Republic.
Colonel Tomlinson reiterated:
Serbia has done a fantastic job in preparing and deploying in peacekeeping operations in the world. The United Kingdom has been financially supporting the defence reform, investing in English language learning, military education, military medical cooperation and training of Serbian officers. The defence reform has proved successful and the relation with the media and mutual trust is one of examples. What we see here today is cooperation and understanding , which is a key to success.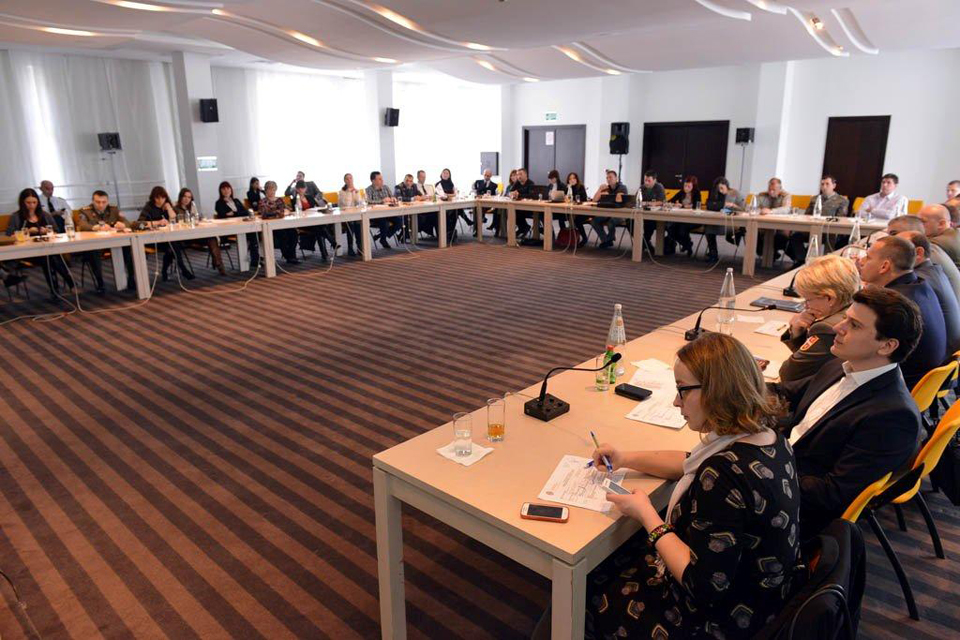 The Workshop covered a number of important issues, such as international military cooperation, EU integration processes, screening and negotiations for Chapter 31, crisis management in multinational operations, PfP and NATO standards, UN and EU multinational operations, crisis communication and the digital media.
Published 1 December 2014