World news story
British Ambassador to Austria discusses UK's role in EU
Susan le Jeune d'Allegeershecque emphasises UK's proactive and constructive contributions to important EU issues.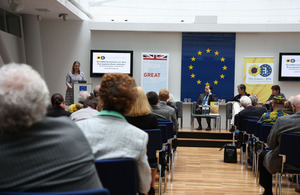 The British Ambassador to Austria has taken part in a panel discussion in Vienna on the UK's role in the EU. The debate was organized by the MEP Ulrike Lunacek, Green party spokesperson on Europe. Also taking part were Gaby Matzner, former Austrian Ambassador to the UK and political expert Melanie Sully. The event was moderated by Michael Laczynski, Brussels correspondent of Die Presse newspaper.
The Ambassador discussed the UK's role in the EU, stressing the fact that the UK is a proactive and constructive member of the EU, leading on issues such as the single market, climate change and foreign policy.
She also pointed out that the EU needs to be reformed in order to face the challenges of the future and remain economically competitive on a global level.
The Ambassador acknowledged that the UK's push for reform outlined in Prime Minister David Cameron's speech in January this year has received mixed reactions in Austria and other European countries. However she stated that despite the ongoing instability of the Eurozone it was necessary to address the fact that the EU's structure was inflexible and lacked accountability.
"It would be wrong for the EU member states to engage in a head-in-the-sand-policy and pretend the underlying problems are not there", the Ambassador said, also referring for example to polls showing declining favorability rates of the EU among European citizens, decreasing from 52 percent in 2007 to 31 percent in 2012.
The Ambassador stated the UK's vision for Europe is based on five principles as previously established by the Prime Minister:
Competitiveness
Flexibility
The possibility of power flowing back to Member States, not just away from them
Democratic accountability
Fairness
She said that the UK would continue to analyse the EU's role in shaping policy across member states through the Balance of Competences review. The Ambassador reaffirmed that the UK is determined to keep playing a leading role in a strong and reformed European Union.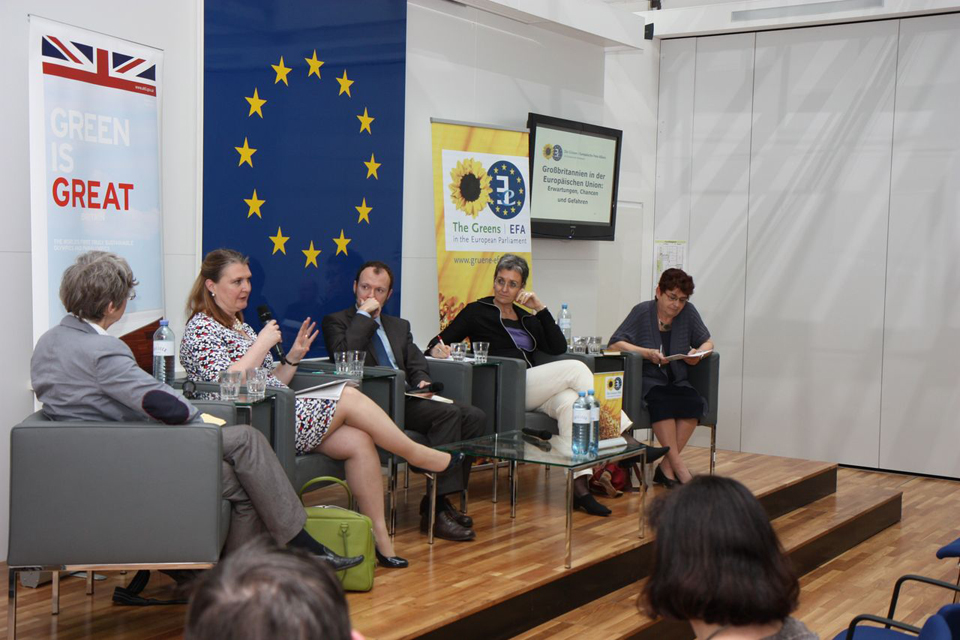 Published 25 April 2013