British Ambassador, Sir William Patey's Ramadan Message
As the holy month of Ramadan begins, I offer my best wishes to the people of Afghanistan.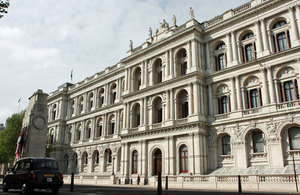 Ramadan allows reflection on Islam's most cherished values – forgiveness, tolerance and charity towards those less fortunate or in difficulty. It is also a time when families and friends come together.
The United Kingdom is home to a large and diverse Muslim community. Many British Muslims will be fasting during the day and sharing iftar in the evenings with family and friends. And, while non-Muslim Britons will not be fasting, the key messages of Ramadan can and do unite us all.
Ramadan Mubarak!
Published 31 July 2011