World news story
British Ambassador meets with Uzbek MPs
British Ambassador met with the leaders of the factions, Vice Speakers of the Legislative Chamber of Uzbekistan on 28 January 2014.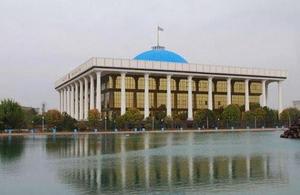 The leaders of the factions informed Ambassador Edgar about activities of their parties in 2013 and their plans for 2014, and discussed inter-parliamentary cooperation between two countries.
The leaders of the factions representing the People's Democratic Party, the Liberal Democratic Party, the Social Democratic Party "Adolat", the Democratic Party Milliy Tiklanish and the Ecological Movement took part in the meeting with the British Ambassador. Both sides noted the active cooperation between British and Uzbek parliaments. The Ambassador referred to visits by members of the House of Lords to Uzbekistan over the last two years, including Baroness Stern, Baroness Warsi, currently Senior Minister of State at the Foreign & Commonwealth Office, and Lord Waverly, as Chairman of the British All Party Parliamentary Group on Central Asia. He also mentioned that Senator Sadyk Safaev and MP Dr Akmal Saidov visited London in 2011 and 2013.
The faction leaders briefed Ambassador Edgar about key achievements of their parties' work in the Legislative Chamber in 2013, the most important draft laws that are currently being considered by the Legislative Chamber, and their campaign plans for the 2014 parliamentary elections. They noted the important role of women in the Parliament.
Ambassador Edgar said after the meeting:
This was my second meeting with the leaders of the factions in the Legislative Chamber of Oliy Majlis. Parliament has an important role to play and I welcome the chance to hear directly from senior members of the Oliy Majlis about their priorities and their plans for the future.
Published 3 February 2014