Press release
Britain to help 6.5 million girls in poor countries go to school
The UK will help 6.5 million girls in the world's poorest countries get a decent education over the next 5 years.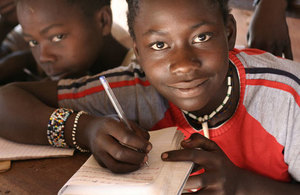 Speaking at the Global Citizen Festival, a major festival in Central Park featuring world leaders, activists and celebrities, International Development Secretary Justine Greening said:
For me the big step forward in the global goals is goal five, women and girls and gender equality.

I don't believe that any country can develop if half its population is left behind.

It's about voice, choice and control for girls and women. That starts with education.

I'm committing that the UK will help 6.5 million more girls to go to school over the next 5 years, and we'll take on the things that keep them out of school like FGM and child marriage.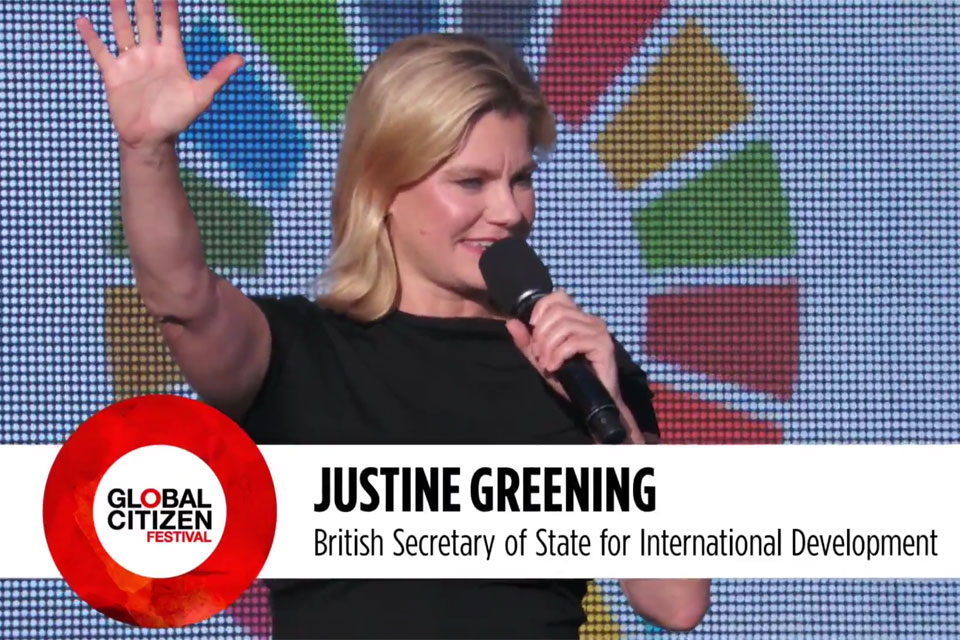 31 million girls of primary school age around the world have never been to school. Because of this they not only face a lifetime of lower wages and fewer opportunities. Research shows that they are also more likely to marry young and to have children earlier.
Many more do not get a quality education – one that gives girls the knowledge and skills they need to thrive in later life in an environment that is safe, respectful and inspiring.
General media queries
Follow the DFID Media office on Twitter - @DFID_Press
Published 26 September 2015