World news story
Britain to extend assistance to combat Ebola in West Africa
The UK will provide additional funding to strengthen health systems in Sierra Leone and Liberia and contain the spread of Ebola in West Africa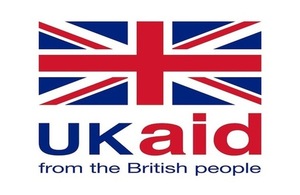 The UK will provide additional funding to strengthen health systems in Sierra Leone and Liberia and contain the spread of Ebola in West Africa, International Development Secretary Justine Greening announced today.
The new £3 million package will allow partners to scale up specialist care, improve monitoring and tracking of the disease and provide better health information including bulletins for remote rural communities. It will also provide emergency kits of clean blankets to replace contaminated ones, clothing, food and sleeping mats for 1,000 families affected. It brings to £5 million the total funding the UK has released to combat the Ebola outbreak.
Justine Greening said:
"It is absolutely critical that the UK helps to make sure the Ebola outbreak is contained. At the same time we are working with our partners to care for people affected by the outbreak, particularly children left without their parents."
"We will continue to work with partners like the WHO, the Red Cross and UNICEF to limit the spread and impact of this awful disease." The funding, which will be released to key partners including the World Health Organisation (WHO), International Rescue Committee and UNICEF, will provide:
£1.25 million to help the governments of Sierra Leone and Liberia strengthen their national health systems. This will focus on improving their capacity to deliver health care and better coordinate activities;

£1 million to a consortium of NGOs, including the International Rescue Committee and Save the Children, allowing them to expand the investigation, monitoring and tracing of new Ebola cases in Sierra Leone;

£500,000 to provide support to families and communities affected by Ebola, including counselling for up to 150 children and help for those who have been orphaned. This funding will also increase and improve radio messaging on the outbreak in eight local languages so communities better understand the disease and can take steps to prevent its spread; and

£250,000 to help Médecins Sans Frontières scale up specialist clinical care to Ebola patients.
This new funding is in addition to the £2 million released on 25 July. That money helped fill critical gaps in the front-line response by providing technical staff including epidemiologists, clinicians, information managers and logistics managers for six months. It is also improving public understanding of the disease through direct engagement with communities, including women's groups.
In Sierra Leone and Liberia the UK is working with the WHO to train health workers and provide the supplies they need to tackle the outbreak. British support is also enabling the safe burial of victims.
The UK has also funded initiatives to improve public information, including public service announcements, on the outbreak in Sierra Leone to help control the spread of the disease.
In Liberia the UK has already provided chlorine and other materials for hygiene and sanitising.
Published 18 August 2014