Britain open for business
Secretary of State Jeremy Hunt accompanies Prime Minister on India visit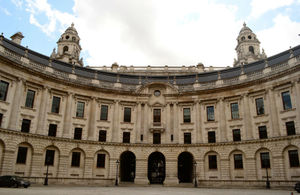 Jeremy Hunt is visiting India with the Prime Minister as part of a high-powered delegation of senior government ministers and leading figures from business, industry, arts, media and sport.
The delegation will visit the key political, trade and investment hubs of Bangalore, Mumbai, Delhi and Chennai to demonstrate that Britain is one of the best countries in the world for inward investment.
This is the first step in realising the Government's commitment to build an enhanced long-term trading relationship between the UK and India. 
Today Jeremy Hunt is joining Premier League Chief Executive Richard Scudamore on a visit to a Magic Bus site in Delhi where they will see for themselves how coaches trained by Magic Bus are empowering children living in difficult circumstances.
India is one of the fastest-growing economies in the world and with 700 out of the 1,200 Indian firms in the EU operating from the UK, building on this relationship will have lasting benefits for decades to come.
Further information
Published 15 February 2012