Britain leads the way as Ordnance Survey helps to drive economic growth and digital innovation through open data
Ordnance Survey is announcing it will launch a world-leading digital map as open data and create an engagement hub in London.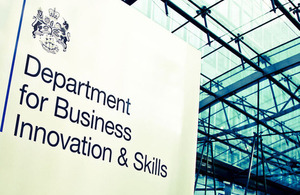 To coincide with International Open Data Day, when countries across the globe will show their support for open data policies, Ordnance Survey (OS) is announcing it will launch a world-leading digital map as open data and create an engagement hub in London.
This consolidates the UK's reputation as the most advanced country in the world on open data, as recognised by World Wide Web inventor Sir Tim Berners-Lee last month. It will generate opportunities for enterprise, drive innovation in the digital economy, increase demand for new apps and services and help data-driven businesses to grow.
Today's (21 February 2015) announcements from the government's mapping service are underpinned by a more liberalised approach to licensing designed to maximise the benefits of the UK's most valuable data.
This weekend OS will support the UK's first ever Open Data Camp in Hampshire. Two hundred developers, innovators and entrepreneurs will have a first chance to trial some of the new data to create fresh insights and innovative products and services.
Vince Cable, Secretary of State for Business, Innovation and Skills said:
Giving access to data opens up job opportunities. Britain is already a world-leader at designing and making innovative products. But we need to keep investing and supporting our technology businesses to stay ahead.

Making this data more accessible means more small and medium companies will be able to use Ordnance Survey's world-leading maps, combining geographical data from multiple sources and visualising them at a high level of detail.

I am sure this will inspire a number of companies to create sophisticated new products.
OS OpenMap, which will be available at the end of March 2015, has been designed to work with the latest mobile and web platforms and will allow developers to build new products incorporating some of the most sophisticated mapping data in the world. It will also enhance the wide range of existing apps that use geospatial data.
Targeted at both public sector and commercial users, the map provides an enhanced level of building detail, extended naming of roads and identifies sites such as hospitals and schools - all in a customisable and easy to style format.
The Geospatial Innovation Hub in London will provide a space for OS to meet face-to-face with developers and to support the creation of new products and services. The Hub builds on OS's experience of working with start-ups through their successful GeoVation programme, allowing developers to benefit from expert OS advice.
Matthew Hancock, Business Minister at the Department for Business, Innovation and Skills said:
Ordnance Survey has world-beating data and its expertise means that the UK has access to the best and most comprehensive mapping data in the world. I announced earlier this year that Ordnance Survey would move to a government company to ensure that it could operate in an increasingly agile and flexible manner in the fast changing geospatial market, and today's announcement goes hand in hand with that change.

Ordnance Survey data is already being used by a range of businesses and these developments will enable its open data, as well its commercial activity, to continue to support growth and innovation in this country.
Francis Maude, Minister for the Cabinet Office said:
As part of this government's long-term plan for the economy, we are driving an ambitious transparency programme. Open data is a new raw material and today's Ordnance Survey announcement builds on the progress which has seen us recognised as the world's most transparent government. Transparency is an idea whose time has come and we must keep challenging ourselves to do more.
The announcement today includes:
a significant enhancement to Ordnance Survey's portfolio of Open Data products:

OS OpenMap
supporting the release of Unique Property Reference Numbers (UPRNs), which uniquely and definitively identify every addressable location in the country
a new Open Water Network
a new and improved Gazetteer (the most up-to-date place names, road names, road numbers and postcodes for use in location searches for both mobile and online uses)

Enhanced support for developers and innovators:

a new Geospatial Innovation Hub
improved licences for developers
Today's announcement also builds on statements earlier this week from Ordnance Survey around how it would be making it easier, and more effective, for public sector users of OS data to publish their own open data.
Notes to Editors:
The new products will be available from the end of March 2015. These include: * OS Open Map, providing a new street level dataset designed to be the most detailed open data mapping product available for Great Britain. It is an ideal backdrop for integrating, visualising and analysing other open datasets and is designed to underpin a new generation of desktop, web and mobile applications * Open Water Network is a generalised network product covering Great Britain's rivers and will provide the ability to carry out some basic network analytics * the Improved Gazetteer will benefit people who need the most up-to-date place names, road names, road numbers and postcodes for use in location searches for both mobile and online uses
The new London-based Innovation Hub will build on the success of the GeoVation Challenges which have awarded almost £650,000 in funding 28 new ventures. The hub will enable industry opportunities for existing and new participants through the innovative adoption and application of its UK geospatial assets. It is due to open in April 2015.
A range of improvements to the OS's Developer Licences are being developed with stakeholders, such as through this current survey of data users, and will be announced by March 2015.
A new 'presumption to publish' process is being implemented that will allow users to release more of their own data in an open format and will significantly increase the usability and value of public sector data built on Ordnance Survey maps – maximising the impact of the UK's open data efforts.
Additionally, OS customers with Unique Property Reference Numbers (UPRNs), within their data are now able to release them as open data. This will enable users to improve the way in which they share and link information, attaching it to accurate address data and individual properties.
Published 21 February 2015