Bribery Act comes into force
The Bribery Act came into force on 1 July and affects UK firms operating overseas as much as it does with firms operating in the UK.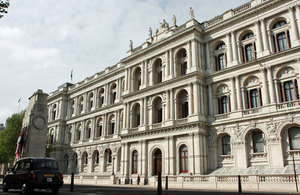 The Bribery Act will benefit, not hinder, British business. It will ensure the UK is at the forefront of the battle against bribery; clamping down on corruption without being a burden on business.
Guidance for business [PDF document] which was issued in April shows that combating bribery is about common sense, not burdensome procedures. This guidance will help organisations understand the legislation and deal with the risks of bribery easily and effectively.
Government has listened carefully to business to ensure the Bribery Act is implemented in a workable, commonsense way, which is simple for both the smallest firm and largest corporation to get to grips with.
Published 1 July 2011