Breaking the glass ceiling
The Home Secretary has today told UK companies: 'improve your organisation by helping more women to get into top jobs'.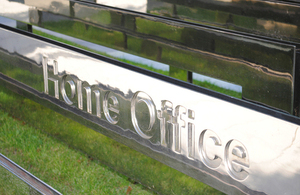 In a joint letter to FTSE 350 companies, Theresa May and Business Secretary Vince Cable have set out a strong business case for increasing representation of women in senior positions to at least 25 per cent by 2015.
Recent figures show that companies with more women on their boards were found to out-perform their rivals with a 42 per cent higher return in sales, 66 per cent higher return on invested capital and 53 per cent higher return on equity.
Davies' report
Today's letter follows Lord Davies' review of women on boards, which suggests that companies should set themselves challenging targets to achieve 25 per cent female representation at board level.
The Home Secretary, and minister for women and equalities, said: 'Giving women the opportunity to achieve their full potential must be at the heart of our approach to economic growth. The business case for increasing the number of women on boards is clear.
'It's about improving performance and having a board that reflects and understands its customers. The government will continue to encourage companies to set their own targets to ensure talented women can access top jobs.'
Code of conduct
This comes a week after the launch of a code of conduct for companies who help find and recruit individuals to fill senior positions.
The voluntary set of principles - recommended by Lord Davies - sets out how gender balance on the boards of top UK companies should be improved.
New statistics
Lord Davies' published his review in February this year and, since March, 31 per cent of new board members were women.
In the same period, the number of all-male boards on the FTSE 100 has dropped to 14 (down from 21 in October 2010).
Published 29 July 2011