Press release
Brandon Lewis launches expert panel to speed up development
Launch of new group of experts to help streamline the local plan-making process.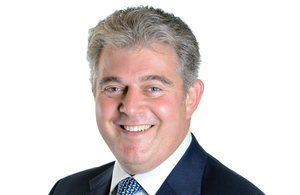 Planning Minister Brandon Lewis today (15 September 2015) launched a new group of experts to help streamline the local plan-making process.
The 8-strong panel will consider how it can be simplified with the aim of slashing the amount of time it takes for local authorities to get them in place.
This will provide greater certainty to communities regarding plans for new homes and infrastructure in their area, while speeding up the planning process so developers can get on site quicker.
Members include:
Chair John Rhodes of planning consultants Quod
Adrian Penfold from developers British Land
Richard Harwood QC from legal firm 39 Essex Chambers
Councillor Toby Elliott from Swindon Borough Council
Keith Holland, a retired Senior Planning Inspector
Liz Peace, formerly of the British Property Federation
John Howell MP, member for Henley
Derek Stebbing, Local Authority Plans Manager for Chelmsford City Council
Planning Minister Brandon Lewis said:
Our planning reforms have caught the imagination of communities across the country, allowing them to bring forward developments that are a real benefit to local people.

However, while many have seized this opportunity, it's fair to say the process of getting Local Plans in place can sometimes be lengthy and complicated.

That's why we've brought together this panel of experts to help look at ways to streamline the process. Their first-class advice will help councils push on and deliver the homes and infrastructure that their communities need.
Local Plans give communities more say in how their area will develop from the amount of housing they need to the infrastructure that has to be put in place to help them thrive.
The government launched a radical reform of the planning system in 2012, reducing the amount of policy from more than 1,000 pages to just 52 and putting Local Plans at the heart of the system.
In total, 276 local authorities have published Local Plans to date with 216 adopted so far. However, that means more than a third of local planning authorities have yet to adopt plans.
Today's new group includes representatives from a range of backgrounds, including local authorities, developers, the legal industry and the Planning Inspectorate.
Because plan-making involves a wide range of considerations, the remit of the group will be broad and cover any aspect of the Local Plan-making process that they feel is relevant, calling on experts in the field as they see fit. They are due to report back in the New Year.
Further information
The government committed in "fixing the foundations" published on 10 July 2015 to bringing forward proposals to significantly streamline the length and process of Local Plans.
To date, 82% of local authorities (276) have published Local Plans and 64% (216) have adopted them – in contrast, 33% (112) of councils had published and 17% (59) adopted Local Plans in May 2010.
The government recently wrote to the Planning Inspectorate urging them to take a pragmatic approach to examining local plans, to ensure they are put into place as quickly as possible.
So people can see how their area is performing, there will be league tables setting out the progress councils have made.
Councils have until early 2017 to produce Local Plans. In cases where no Local Plan has been produced the Government will intervene to arrange for a Local Plan to be written, in consultation with local people.
If you would like to make any views in the context of how plan-making could be improved, please contact the Department's Local Plan team at LocalPlans@communities.gsi.gov.uk.
Biographies
Chair John Rhodes, Quod (Planning Consultants)
John is founder and a Director of consultancy Quod. He was one of 4 members of the Practitioners' Advisory Group who were invited to prepare a draft of the National Planning Policy Framework for the government.
Adrian Penfold, British Land (developers)
Adrian is Head of Planning and Environment at British Land. He has in the past worked in local government and for the London Docklands Development Corporation where he had responsibility for Canary Wharf and the surrounding sites and related major infrastructure projects. He was a member of the Barker Review of Land Use Planning's Panel of Experts, and the Department for Communities and Local Government's Planning Sounding Board.
Richard Harwood QC
Richard specialises in planning, environment and public law, acting for developers, landowners, central and local government, individuals and interest groups. Voted as one of the top 10 QCs in Planning Magazine's 2014 survey, he is also a Case Editor of the Journal of Planning and Environment Law. His public law work includes local Government, procurement and funding decisions.
Councillor Toby Elliott, Swindon Borough Council
Toby is a councillor at Swindon borough council and is a member of the council's cabinet for Planning and Communities.
Keith Holland, retired Senior Planning Inspector
Keith first worked in local government with Thurrock Borough Council and Wycombe District Council and joining the Planning Inspectorate in 1996, rising to the post of Group Manager, Special Projects. Now retired, he provides advice and assistance to local planning authorities on local planning issues.
Liz Peace, formerly of the British Property Federation
Liz served as Chief Executive of the British Property Federation for 13 years until her retirement at the end of 2014. Previously, she was a civil servant in the Ministry of Defence. Liz is now embarking on a range of non-executive, advisory and charity roles, principal amongst them being the chairmanship of LandAid.
John Howell MP
John became the Member of Parliament for the Henley constituency in 2008. He wrote the influential paper "open source planning".
Derek Stebbing, Local Authority Plans Manager at Chelmsford City Council
Derek is Chelmsford City Council's Planning Policy Manager, and is also a part-time Development Plans Inspector with the Planning Inspectorate.
Published 15 September 2015