News story
Brandon Lewis calls on punters to List Your Local as the first ever pub is bought using the Community Right to Bid
April is CAMRA's Community Pubs Month - celebrate your local pub.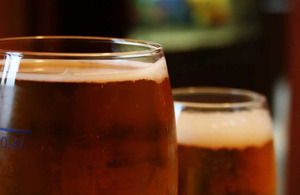 As the Ivy House pub in Nunhead, South East London becomes the first ever Community Right to Bid pub Brandon Lewis is calling on communities everywhere to List Your Local and show support for their treasured community pub.
The regulars of the Ivy House did exactly that and listed their treasured pub as an asset of community value. On hearing that the pub was going to be sold, the community rallied round and using the Community Right to Bid called time on the sale and raised the money needed to buy the pub.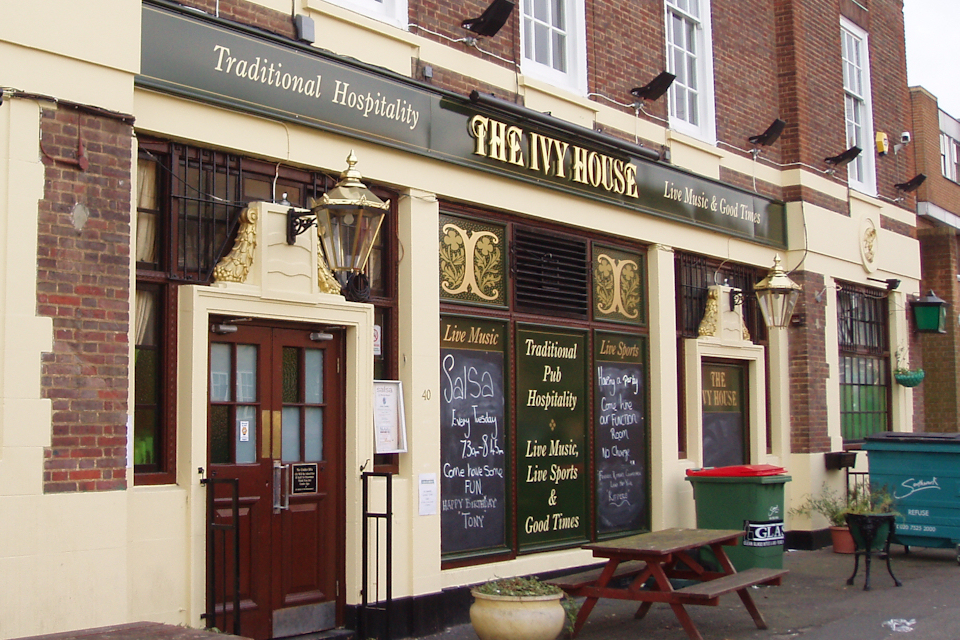 (Photo above by Ewan-M on Flickr. Used under Creative Commons).
In less than a year the Ivy House has gone from last orders to champagne celebrations and the community have announced a community share issue scheme, where people can buy a part share in the pub to help run it and keep it open in the long term.
As part of their Community Pubs Month the Campaign for Real Ale (CAMRA) are calling on more people to step up and #ListYourLocal to protect their pub from closure. This year alone they are aiming to get 300 pubs listed as assets of community value, giving the community vital time to put a bid together should it come up for sale.
With the announcement in last month's Budget to cut a penny off a pint and the abolition of the beer duty escalator introduced by the last administration, April is shaping up to be a great month for community pubs and across the country thousands of pubs and patrons are holding events to celebrate their treasured local.
Community Pubs Minster Brandon Lewis said:
"Community Pubs Month is off to a Stella start - our Community Right to Bid has saved its first ever pub - the Ivy House - great news for punters in Nunhead and it comes hot on the heels of government taking a penny off a pint and calling time on that unpopular beer tax.
"We are determined to see more communities across the country follow in the Ivy House's footsteps so we are working with CAMRA to encourage people to list their local as a way to safeguard the future of their favourite pub using their new community right. We've also extended the tax breaks for small firms like community pubs for another tax year.
"So there are lots of reasons to get by the bar and raise a glass to your best loved local this month. Cheers!"
CAMRA's Chief Executive Mike Benner said:
"The incredible success of the Ivy House campaign has demonstrated how effective these new powers can be in protecting threatened pubs. This tireless campaign goes to show that pubs are more than just businesses, they are at the very heart of local communities and are valued by local people.
"Research commissioned by CAMRA found that 3/4 of pub-goers believe a well-run community pub is as important to community life as a post office, local shop or community centre, and CAMRA is delighted that the Government has recognised this and empowered communities to protect their pubs.
"We urge beer drinkers and pub goers to get behind the List Your Local campaign during Community Pubs Month."
The community supporting the Ivy House said:
"We're extremely pleased to have come this far and bought the pub. We want to put the Ivy House back at the very heart of its community. This represents a fantastic chance for us locals to stake a claim in the character and development of our neighbourhood and help make it a more vibrant place to live. We still have a lot of work to do to get the doors open again and we hope everyone will support us and buy shares in the Ivy House."
Supporting community pubs
The government wants to see community pubs thriving everywhere and the department has also announced a fund of £150,000 for 'Pub is the Hub' which supports community pubs to innovate and expand their services to offer more to the local community. Additionally the government is:
doubling small business rate relief from £6,000 to £12,000 until March 2014 and the Localism Act has made it easier for firms to claim small business rate relief
giving generous National Insurance Contribution relief for employers, wiping away the first £2,000 of their employer National Insurance Contributions - up to 450,000 small businesses will no longer pay national insurance contributions
reducing corporation tax to 20%, helping small and medium size pubs
launching a new phone line with the Plunkett foundation giving communities access to information, expertise, and the tools they need to convert their local pub into a co-operative enterprise
Further information
Further information on the Community Right to Bid and the other new rights can be found on the My Community Rights website
Follow the #ListYourLocal conversation on Twitter.
Published 2 April 2013