Boring boundary signs to be revamped
First steps to introduce new tourist signage to boost 2012 tourism legacy.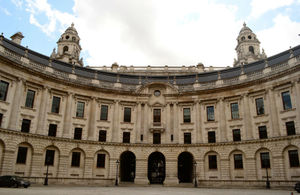 County boundary signs will be revamped as part of an on-going strategy to boost the country's tourism industry on the back of the Olympic and Paralympic Games.
Culture Secretary Jeremy Hunt set out plans for colourful and striking signs - which could include full colour photographs - to showcase the region's best features.
Six counties (Cornwall, Cumbria, Derbyshire, Devon, Norfolk and North Yorkshire) will spearhead the move in a £2 million pilot scheme run by DCMS and the Department for Transport. The signs will be installed in pilot areas by next spring.
"The current signs greeting visitors as they travel around are dull, often boring and do little to entice tourists," Mr Hunt said. "We need to update them to something that is both attractive and better at selling what is great about our tourist destinations."
He added: "The new signs will give a fresher and more welcoming feel to England's regions. Counties will be able to highlight the things that make them special, whether it's cultural or heritage attractions, or an activity that is special to the area."
Further ahead, the Government also wants to improve traditional brown tourism signs to ensure they focus on genuine tourist attractions, and a review of the existing guidelines is underway.
Further information
Published 16 July 2012