Border 'watchlist' catches thousands of criminals
Suspects linked to hundreds of crimes have been captured after being detected by the UK Border Agency's monitoring system.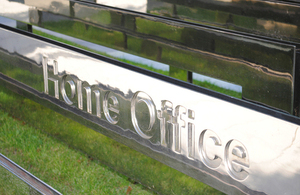 In 2010 to 2011, e-Borders alerts led to 2,800 arrests after details of 126 million passengers were checked against 'watchlists' of suspects.
Immigration minister, Damian Green, today visited the national border targeting centre in Manchester where staff operate the system.
Personal details from travel documents are checked against 'watch lists' and details of suspects are provided to the UK Border Agency and police officers.
Known criminals targeted
Mr Green said: 'Checking people coming to the UK is vital in helping secure the border by targeting known criminals, terror suspects and illegal migrants while gathering evidence against smugglers and people traffickers.
'Traveller information has enabled the e-borders system to help keep our country safe with more than 8,400 arrests, including rapists and murderers, since it was established.'
He added: 'When the new National Crime Agency goes live from 2013 the centre will be central to ensuring the UK Border Agency play its part. The city can be justly proud of its role at the forefront of the hi-tech fight to make the country's border even more secure.'
Rapists and murderers caught
Currently the e-Borders system checks 90 per cent of passengers on flights from outside the EU and up to 60 per cent of those from within the EU.
In the last 12 months, the system has flagged suspects wanted in connection with a number of serious crimes.
Arrests were made in connection with 18 murders, 27 rapes, 29 sex offences, and 323 violent crimes.
And since 2005 the system has also helped seize half a tonne of drugs, five tonnes of loose tobacco and nearly seven million cigarettes.
Published 7 April 2011