Border screening results in ten thousand arrests
Ten thousand wanted criminals have been arrested at the border as a result of e-Borders, an advance passenger screening programme.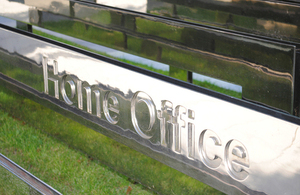 e-Borders is a system by which air carriers and operators of vessels submit passenger and crew details electronically prior to travel from and to the UK.
There are now an average of 52 arrests per week at ports and airports across the country for a range of crimes, immigration and customs offences as a result of the screening system which was introduced in 2005.
381 million passengers have been processed through the system since 2005, which has resulted in over 10,000 arrests for murder and rape, seizures of Class A drugs, and the refusal of entry to the UK for immigration offenders and overstayers.
Immigration Minister Damian Green said: 'The government is doing more than ever before to protect the UK's border. By checking passenger and crew information before, travel law enforcement agencies can apprehend those trying to evade justice.
'From 2013 the new dedicated Border Policing Command, part of the National Crime Agency, will further strengthen security at the border, providing leadership and coordination based on a single national threat assessment and strategy.'
How it works
122 carriers on over 3,000 routes provide passenger data to e-Borders. The UK's National Border Targeting Centre screens the passenger and crew data and generates alerts as a result of intelligence and targeting.
The suspects wanted by the UK Border Agency, police, the Serious Organised Crime Agency (SOCA) and HM Revenue & Customs can then be apprehended before entering or departing the country.
Published 31 October 2011