News story
Boosting our regional innovation – second wave of the science and innovation audits now open
The government is now welcoming expressions of interest for the second wave of the science and innovation audits.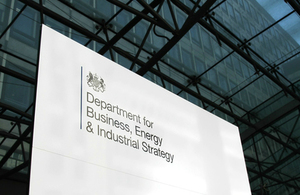 The government is now welcoming expressions of interest for the second wave of the science and innovation audits, the Minister for Universities and Science Jo Johnson MP announced this week at the EuroScience Open Forum (ESOF) in Manchester.
The UK is a global leader is research and innovation. With 1% of the world's population, the UK produces 6.4% of all scientific publications – helping to create jobs, improve productivity and drive economic growth locally and nationally. To ensure the UK makes the most of these strengths, the government developed an audit process to bring together and support local consortia of experts to identify opportunities for greater success.
With independent analytical support, the consortia will map their regions' strengths in science and innovation to provide evidence of their potential to build and develop world-leading ideas, products and technologies. This evidence will be used to help decision making at local, national and international level across both public and private sectors on the best opportunities to drive economic growth in their regions and ensure investment is properly targeted.
This call invites expressions of interest from consortia of universities, research and innovation organisations, businesses, and Local Enterprise Partnerships (and their equivalents in the devolved administrations).
Expressions of interest should be submitted before the deadline of 5pm on 5 September 2016.
The first wave of 5 consortia started their audits in March 2016 and will publish their results in the autumn.
The Science Minister made the announcement during his speech at ESOF during which he reiterated the government's commitment to support the science community and work with international partners to build on the UK's leading position in tackling the world's greatest challenges.
While in Manchester, Jo Johnson met with European Union Commissioner for Science, Research and Innovation, Carlos Moedas. He also met with university vice-chancellors to discuss how the creation of UK Research and Innovation through the Higher Education and Research Bill will provide a unified voice for research – with strategic oversight of a £6 billion annual budget – to ensure the UK can continue to build partnerships and lead the world in research and innovation.
About the science and innovation audits
The science and innovation audits (SIAs) were first announced on 16 July 2015 by the Universities and Science Minister Jo Johnson MP, with the first call for expressions of interest launched on 9 November 2015. The objectives of the first wave of audits can be viewed here.
In March 2016 the first 5 consortia from around the UK were selected to pilot the audits in:
Edinburgh and the Lothians City region
South West England and South East Wales
Sheffield City Region and Lancashire
Greater Manchester and East Cheshire
The Midlands Engine
To be kept updated on the science and innovation audits email: ScienceInnovationAudits@bis.gsi.gov.uk
Published 26 July 2016