Bomb disposal soldier disposes over ten Taliban IEDs
The village of Loy Manday had been littered with IEDs for over four years, driving locals away and rendering it a ghost town. There had been…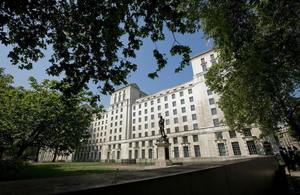 The village of Loy Manday had been littered with IEDs for over four years, driving locals away and rendering it a ghost town. There had been no market held for over four years.
Sergeant James Donoghue is attached to 42 Commando Royal Marines as one of their Counter Improvised Explosive Device (C-IED) Bomb Disposal experts. Following his team's work the local bazaar is once again open and the village able to thrive once more.
A qualified high threat operator, Sgt Donoghue is able to not only destroy IEDs but also render them safe for further analysis. It makes him one of the most highly qualified bomb disposal experts in Afghanistan and a sought after specialist. It is a dangerous job, his parent unit 11 Explosive Ordnance Disposal (EOD) Regiment Royal Logistic Corps (RLC) is one of the most highly decorated in the British Army.
High threat operators work as part of the C-IED Task Force in Afghanistan. Supported by high assurance search teams who are able to identify and isolate devices, explosive search dogs and a wealth of specialist equipment. Sgt Donoghue is one of a 350-person strong unit that works to rid Afghanistan of IEDs.
A veteran of a pervious tour of Afghanistan in 2007, Sgt Donoghue believes that things are changing for the better:
There's now less opportunity for the insurgents to place IEDs due to the great job the infantry and partnered ANSF patrols are doing.
His job is not only to remove IEDs. He plays a critical part in planning operations. A high threat operator, alongside a search advisor, is able to assist units when planning operations by bringing their specialist threat assessment and knowledge of local IED trends to bear.
Coming towards the end of his time in Afghanistan, Sgt Donoghue is looking forward to getting home to his family and his beloved motorbikes in Launceston.
Published 29 July 2011