News story
'Bold' approach to women's issues
New minister for equalities tells Fawcett Society that the women's agenda is 'everybody's agenda'.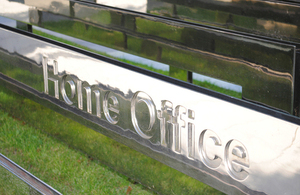 'There will be no rollback on equality' on our watch. That was the promise from Minister for Equalities, Lynne Featherstone, as she made her first speech in her new role to the Fawcett Society today.
Ms Featherstone said the coalition government was adopting a 'bold and ambitious' approach to tackling gender inequality.
She said: 'We understand that gender equality is not only right, it is necessary. It is not simply a woman's agenda. It is everybody's agenda.'
Promising to be, alongside Home Secretary and Minister for Women and Equalities Theresa May, a strong voice for women in the government, Ms Featherstone spoke of the economic and social benefits of improving gender equality.
She said: 'To pit gender equality against the needs of the economy is a false dichotomy. Gender equality is a prerequisite for the future growth of our economy and the health and stability of our society.'
'We will not let the progress women fought so hard for slide backwards in this economic climate. We are committed to building a new landscape that works with women, where women and men are afforded the same opportunities and choices to realise their full potential.'
Published 28 May 2010