Body Confidence on United Nations agenda
Equalities Minister Lynne Featherstone held a world-first United Nations event into the portrayal of women in the media on Wednesday 29 February.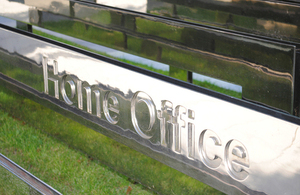 She joined delegates in New York yesterday to tackle the use of misleading images of women used by the media across the globe.
The minister warned how, in extreme cases, this can lead to eating disorders and a rise in demand for cosmetic surgery, as well as damaging self-esteem.
Delegates discussed how the media use air-brushed 'perfect' images and create a 'distorted vision of beauty' that is unrepresentative and impossible to obtain.
Distorted
Lynne Featherstone said: 'These images have the potential to hugely damage self esteem, crush confidence, and adversely affect health.
'We need to challenge this culture of conformity and widen the definition of beauty to include all ages, shapes, sizes and ethnicities. And we need to help people recognise that their value goes beyond just their physical appearance.
'This is an issue affecting girls at an increasingly young age, with children of five worrying about dieting, and it is paramount that we work together to take action and support each other in every way we can.'
Body confidence
UN representatives also heard about the UK's work in challenging negative images. Last year the government launched the Body Confidence campaign to raise awareness about body image and encourage a more open and public conversation.
Actor Geena Davis, who founded the Geena Davis Institute on Gender in the Media, has added her support to the campaign.
The body image event was one of a series of high level activities during the two week UN Commission on the Status of Women, which covered a range of issues affecting women.
UN Commission on the Status of Women on Flickr
Published 1 March 2012