Bob Neill says culture change will let us rewrite the rules for local accountability
Local Government Minister Bob Neill speaks at the Municipal Journal (MJ) annual leadership conference.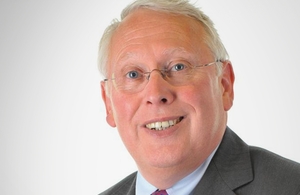 Speaking at the Municipal Journal (MJ) annual leadership conference in London today (22 June 2010), Bob Neill said that there is much to do to promote a radical devolution of power and greater financial autonomy to local government and community groups.
Mr Neill today said it is time for a culture change across Whitehall and local government to ensure that localism - the real devolution of power to local people - takes place.
He said change is needed at a time of financial pressure for local government, especially when it accounts for almost a quarter of UK public sector spending.
Bob Neill highlighted that these challenges are not mere problems but a mandate for radical change, and that we need a strong society where individuals, families and communities are more able to take on responsibility to improve their areas.
He said:
The old rules of central control are not a fixed part of the system - we need to change the culture to enable us to rewrite the rules. We want local deliverers to be much more accountable to the people they serve rather than focussing on Whitehall.

The tired, old bureaucratic approach needs to go and the balance of power between central and local government needs to be reset. It's time to build a new system around our trust in people and professionals.

Strong local government ultimately comes from rising voter turnout. Success will be further recognised when local citizens and national media routinely ask locally elected leaders for answers and not ministers in Parliament.

Decentralisation needs to happen by moving decision making down through the town hall, starting with individuals, families, communities and voluntary groups. It's not about which type of politician is in charge. Hard questions have to be asked by everyone about how far power can be transferred to put people fully in charge of their own destinies.
Published 22 June 2010