Bob Neill gives more councils the go-ahead to tackle historic pay inequalities
Communities Minister Bob Neill has today given more councils the go-ahead to tackle historic pay inequalities. Thousands of local government…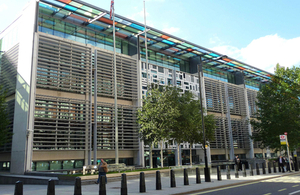 Communities Minister Bob Neill has today given more councils the go-ahead to tackle historic pay inequalities.
Thousands of local government employees - mostly women on low pay - are legally entitled to backdated pay following years of being paid less for doing equally valued jobs. Equal pay directions enable local authorities to settle their equal pay commitments over an affordable period of time by raising money on their assets.
This financial flexibility enables councils to be able to meet and manage the one-off cost of settling pay inequalities whilst protecting important frontline services and keeping the cost of council tax down. Responding to requests from local authorities, 12 councils have been given the green light to borrow against or sell assets worth up to £200 million this financial year to settle their equal pay commitments.
In October 2010 the Government announced 21 councils had the go-ahead to borrow against or sell assets up to £250 million to settle the costs of backdated pay and ensure fairness for employees.
Communities Minister Bob Neill said:
Pay inequalities of the past have left thousands of hard-working council employees, mainly women, out of pocket for doing the same work as their colleagues.

By giving councils the go-ahead and financial flexibility to settle pay inequalities we are enabling them to restore fairness whilst continuing to manage their budgets, protect important frontline services and keep costs to the taxpayer down.
Notes to editors:
The Equalities Act (2010) which has replaced the Equal Pay Act (1970), sets out in legislation that all employees are entitled to be paid equally for 'work of equal value'. Once historical gender pay inequalities are exposed, employees are legally entitled to claim up to six years of arrears of remuneration or damages.

Since 2006 central Government has given councils permission to raise over £1.89 billion for equal pay costs under a process known as capitalisation. Capitalisation directions give permission to local authorities to meet revenue costs out of capital resources, either through borrowing or capital receipts.

Following Treasury agreement, the Department for Communities and Local Government is today issuing a total of £200 million in directions for equal pay back-pay to the following 12 authorities for 2011-12:
Barnsley

Birmingham

Dorset

Kingston upon Hull

Newcastle upon Tyne

North Tyneside

Northumberland

Sefton

Stockport

Sunderland

Trafford

Wolverhampton.
Twitter
Keep up to date with the Department by following us on Twitter (external link).
Media enquiries
Visit our newsroom contacts page for media enquiry contact details.
Published 10 January 2012