Press release
Boater to pay £4,567
Boater to pay £4,567 for creating wrong sort of rock and roll at Henley music festival.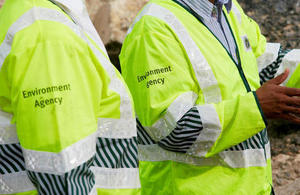 An inconsiderate boater whose reckless skippering caused thousands of pounds of damage to other vessels during last year's Henley Festival was hit in his own pocket today, Monday 16 March, at Oxford Magistrates Court. Malcolm Howell, 29, of no fixed abode, pleaded guilty to failing to navigate his boat 'Attention Seeker' at a safe speed and with due care and caution. He was fined £400, and ordered to pay costs of £3,515, compensation of £612 and a victim surcharge of £40 - £4,567 in total.
In the early hours of Sunday 13 July 2014, Mr Howell's high speed manoeuvrings created excessive wash, causing boats moored along this normally tranquil stretch of the River Thames to lift, rock and violently roll from side to side, sending cabin contents crashing to the floor, waking sleeping occupants and ripping some boats from their moorings. One boater described the incident as 'terrifying'; another labelled Mr Howell's antics as 'one of the most irresponsible skippering manoeuvres I have ever seen.'
Witnesses described how the incident started with Mr Howell demanding that festival security officers order him a water taxi to take him to his boat as it was moored to a boom in the middle of the river, and could not be boarded from the bank. On being told that the water taxi service was no longer running, Mr Howell became verbally abusive, swearing at the security officers and members of the public. His companion then decided to swim out the boat and retrieve one if its mooring lines which they used to pull the boat closer to the bank, enabling them to get on board.
Once on board Mr Howell started the engine and immediately set off at high speed, careering first into the boom in the river and then racing downstream in the dark without the boat's navigation lights on, presenting a significant hazard to any other traffic on the river. The powerful wash generated by the rapid movement of 'Attention Seeker' through the water resulted in many of the other boats moored along the Thames, whose owners had chosen to travel to the festival site by river, being 'thrown all over the place' according to one witness. Another stated that the wash was so violent it took 15 minutes for the river to calm down.
Nick McKie-Smith, Waterways Operations Manager said "As the navigation authority for the non-tidal Thames, we're very keen on people using their boats to travel to events such as Henley Festival.
"We love to see the river filled with people enjoying everything that this fabulous waterway has to offer. But we expect all river users to behave with consideration for others and to comply with the rules that are there to prevent situations that could see damage to property and harm to people, including navigating their boat no faster than 8 kilometres or 5 miles per hour - basically at no more than a brisk walking pace."
The Environment Agency carries out regular speed and wash checks along the river, and takes appropriate enforcement action against anyone not obeying the rules. But if incidents occur when their officers are not present, a successful prosecution relies on witnesses being prepared to make formal statements that could be used in court, and to provide evidence such as photos or footage.
Nick McKie-Smith, Waterways Operations Manager continued,
"We do receive a small but steady stream of complaints about inappropriate behaviour on the Thames, and would always encourage people to report it to us.
"We respond to and investigate as many reports as we can, but unless people are prepared to make formal statements, ideally backed up with evidence, then taking it further can be difficult. So we're very grateful to everyone who has helped us bring Mr Howell to book on this occasion."
ENDS
Notes to editors
Mr Howell was prosecuted under Byelaw 26 of the Thames Navigation Licensing and General Byelaws 1993 for 'failing to navigate the vessel at all times at a safe speed and with due care and caution to prevent avoidable damage or unreasonable disturbance to persons, other vessels or moorings or the river banks and in such manner as to show reasonable consideration for all persons and property in, upon or about the Thames or the banks or towpaths thereof or any land of the Authority'. Anyone witnessing boats travelling at high speed, creating excessive wash or any other form of anti-social behaviour on the non-tidal River Thames should report it to the Environment Agency's incident hotline 0800 80 70 60.
Media enquiries
Please call 0118 953 5269. Outside normal office hours, please contact the duty press officer on 0800 141 2743.
Follow us on Twitter: @EnvAgencySE
Published 17 March 2015