Blunt sets out plans for victims' services
Victims of crime should not be made to feel like accessories to the criminal justice system, said Crispin Blunt. Speaking…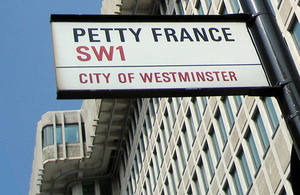 Victims of crime should not be made to feel like accessories to the criminal justice system, said Justice Minister Crispin Blunt.
Speaking at the Victim Support annual conference, Mr Blunt set out the Governments plans to ensure that victims' and witnesses' services are sustainable, effective and efficient, providing support for those who need it most, at their time of greatest need.
Crispin Blunt said:
"It is a plain fact that the needs of victims vary locally. The needs of victims in central Manchester will be very different from those in rural Devon.  Democratically elected and accountable Police and Crime Commissioners, will be better placed than Whitehall bureaucrats, to decide what their communities want and need."
This year, Victim Support will benefit from up to £1m extra funding from the Ministry of Justice. This money has been taken from the pay packets of offenders to support innocent victims of crime.
Published 10 July 2012