World news story
Blog: Witnessing history in the making
Ambassador Paul Arkwright attended the Investiture of King Willem-Alexander on 30 April 2013.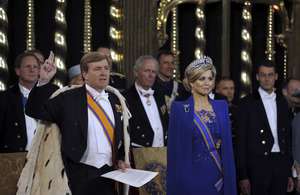 It's rare in life to be able to witness history in the making. I was fortunate to have been in Berlin when the Wall came down in 1989. And this week, I was one of the lucky 2,000 in the Nieuwe Kerk in Amsterdam who witnessed the investiture of King Willem Alexander – the first King of the Netherlands for over a century.
Read the full blog Witnessing history in the making.
Published 2 May 2013