News story
Bishop of Swindon appointed as member of Human Fertilisation and Embryology Authority
The Right Reverend Dr Lee Rayfield has been appointed as a member of the Human Fertilisation and Embryology Authority (HFEA). He has been Bishop…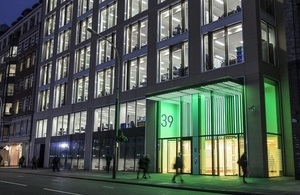 The Right Reverend Dr Lee Rayfield has been appointed as a member of the Human Fertilisation and Embryology Authority (HFEA).
He has been Bishop of Swindon, in the Diocese of Bristol, since 2005 and a Member of the Society of Ordained Scientists (Holy Order) since 1995.
Chair of the HFEA, Professor Lisa Jardine said:
I am delighted that the Bishop of Swindon is joining us. The Authority deals with issues at the cutting edge of reproductive science and ethics. Bishop Lee's extensive experience of scientific as well as ecclesiastical matters means he is well placed to contribute to this important work.
The HFEA ensures that the provision of fertility treatment, the handling and processing of sperm, eggs and embryos and embryo research conforms to high medical and professional practice. It sets standards for, and issues licences to, fertility clinics and research centres and provides authoritative information for the public and health professionals.
Published 12 June 2012