Big Society goes to the "heart of Scotland" in Perth
David Mundell and Nick Hurd will be in Perth for a Big Society National Roundtable event.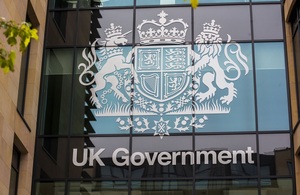 UK government ministers will be in Perth on Tuesday for a National Convention which aims to put the Big Society at the heart of Scottish life.
The Scotland Office Minister David Mundell and Nick Hurd, the UK government's Minister for Civil Society, will be at the Dewar's Centre for a Big Society National Roundtable event. It will bring government and representatives from public and voluntary sector organisations, charities and social enterprises together to discuss ways to deliver a stronger Scottish society.
The national roundtable is the culmination of a series of visits around Scotland, including Edinburgh, Glasgow, Peterhead, Cumbernauld, Girvan, which David Mundell used to discuss the benefits of community empowerment.
Delegates in Perth will also hear about the opportunities Big Society Capital - the financial institution which supports organisations that invest in the social sector - may present for further investment in social enterprises, charities, voluntary and community organisations in Scotland. A representative of Big Society Capital will speak at the event.
Speaking ahead of the conference, David Mundell said:
"I support and admire what so many public-spirited Scots are doing in their communities. I have seen and hear about projects and enterprises which are prospering on the Big Society's three pillar of community empowerment, reforming our public services and encouraging greater social action.
"Government can help enable and encourage the long-standing tradition of community engagement in Scotland - but ultimately this is about people, about communities and about working for the good of both ourselves and those around us.
"It is fitting that we are meeting in Perth, the very heart of Scotland. That is where the values of the Big Society must sit and I am looking forward to speaking  to the varied organisations who are helping to deliver a stronger society in Scotland."
David Mundell will also visit Newburgh Community Trust on Tuesday morning, a registered charity organisation which aims to work alongside other community groups and agencies to protect and improve Newburgh for the good of the local people, both present and future.
He will take a short tour of the site and have the opportunity to meet with people who have been affected directly by the work of the Community Trust to hear first hand the positive affects it has had on their lives.
Published 12 March 2012
Last updated 10 September 2013
+ show all updates
Changes to summary to reduce to < 140 characters. Other small style edits.

This news article was converted to a news story