Press release
Big Society Forum: Wales Office Minister's Bid for Social Action Uptake
Wales Office Minister David Jones has today [16th January 2012] kicked off the first meeting of the forum charged with exploring how the Big…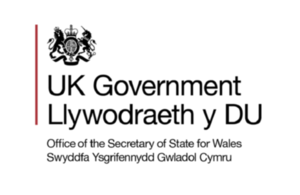 Wales Office Minister David Jones has today [16th January 2012] kicked off the first meeting of the forum charged with exploring how the Big Society can develop in Wales.
It follows the Wales Office-led 'Big Society Seminar' at Newport's YMCA last September, where attendees expressed an interest in joining a special forum to explore the ideas further. The group will hold its first meeting at Maindy Barracks in Cardiff to discuss new ideas and approaches for engaging communities in projects, partnerships and social enterprises.
Mr Jones said: "As a new year signals a fresh start for many, this first meeting has signalled a fresh challenge - to help organisations, community groups and social enterprises in any capacity. I want to see more opportunities for organisations to link together and share knowledge and expertise. The group that met today is committed to looking at new ways of helping communities feel empowered and involved in their own futures. This is one of the areas the Localism Act addresses.
"We already have a strong and passionate sense of community here in Wales but we all know we need to increase the amount of support, opportunities and social networks available. The Big Society can help address some of these issues, alongside other initiatives. The Forum will be a vehicle for developing new ideas for the sector and I look forward to working with the members to unlock Wales' Big Society potential."
Published 16 January 2012