World news story
Bids invited for temporary staffing provider
The British Embassy in Tokyo and British Consulate-General in Osaka wish to identify framework contract holder(s) for an English-speaking Temporary Staff Agency for the three year period 1 November 2017 to 30 October 2020.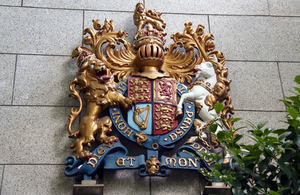 The successful contractor(s) should have many first class staff who speak English and Japanese, and can adjust their working style to suit the Embassy/Consulate-General's needs.
The contractor(s) agree to follow the Embassy/Consulate-General's security policy. This includes submission of a criminal record certificate issued by the police regarding staff to be deployed to the Embassy/Consulate-General. Pricing needs to be agreed at the start of the contract and any changes must be agreed in writing.
If you are interested, please see the Request for Quote (MS Word Document, 102KB) . All bids should reach the Embassy by 12:00 on Friday, 13 October 2017. The framework contract will not guarantee a set amount of business with the successful bidder(s) but the Embassy/Consulate-General will use the successful bidder(s) as and when a temporary staff agent is required for three year period from 1 November 2017.
Please read the Request for Quote carefully, answer all technical questions, and submit all documents to the Embassy with a pricing schedule.
Published 27 September 2017