News story
Bidding to run volunteering database opens
YouthNet and the Office for Civil Society have published the specification for bidders who want to run Do-it, an online volunteering database.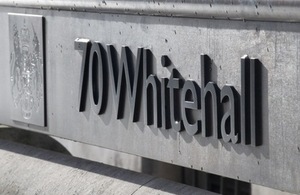 In March YouthNet, in partnership with The Office for Civil Society, announced plans to hand over the online volunteering service Do-it to a new owner by the end of the year. Today Youthnet has published the specification for bidders, which includes selection criteria and funding eligibility information. This specification document also includes details about the information gathering sessions that prospective bidders will be able to attend.
Applications need to be returned to the The Office for Civil Society by midday on Monday 8 July 2013.
When announcing plans for the handover, Emma Thomas, CEO of YouthNet, said;
YouthNet is very proud of Do-it. Its success is an outstanding achievement and testimony to the hard work and dedication of our team and the work with our partners across the sector – especially the Volunteer Centres.

However, the reality is that Do-it has proved so successful, attracting millions of volunteers of all ages, that it has grown beyond YouthNet's mission to support young people. Therefore, we believe it is time for YouthNet to hand over the reins of Do-it to an organisation which focuses on volunteers of all ages.
Minister for Civil Society Nick Hurd said:
Do-it is an important asset for the voluntary sector. We want to make sure that it not only continues, but seizes the many opportunities that digital technology, social media and open data create for the sector. We look forward to receiving some innovative proposals.
Published 8 May 2013