BFI London Film Festival 13-28 October
The best of world cinema brought to London audiences.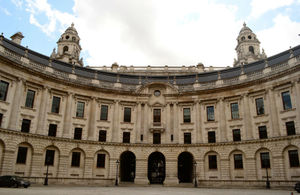 The 54th BFI London Film Festival is now underway, showing the latest in contemporary cinema from around the world.
The festival which runs from 13-28 October, brings together filmmakers with audiences through a series of events; from informal post-screening Q&As, structured career interviews and masterclasses (this year including Darren Aronofsky and Javier Bardem), hands-on workshops and live events, like those with Lewis Klahr and Daniel Barrow.
Taking place in venues across London, the festival will also be showcasing a selection of imaginative and original British films which will  be addressed with shorts and features in British Cinema: Breaking with Convention, one of the many public events taking place during the festival.
This year's festival will also feature the debuts of filmmakers such as Katell Quillevere, Richard Ayoade alongside the work of established artists including Mike Leigh and Ken Loach. As part of the festival's education programme, there are also a number of free film screenings.
Watch Ed Vaizey's speech at the 2010 UK Film Summit on 13 October:
The UK Film industry
The UK film industry forms a vital part of the UK creative industries. In 2009 the UK film industry contributed £1.6 billion directly to UK GDP. UK box office takings reached a record-breaking £944 million and UK films grossed $2 billion at the box office worldwide.
Further information
Published 26 November 2012