DCMS response to public enquiries.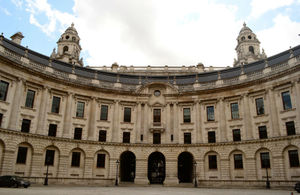 As part of DCMS's contribution to reducing the fiscal deficit, the Government cannot contribute at present to the British Film Institute (BFI) Film Centre, a planned new building on London's Southbank, including five auditoria, film library, mediatheque, gallery space, film store and educational facilities. It was planned to open in 2015 at a total capital cost of £166million, with the DCMS contribution £45million.
However, the Government is still funding the building of a new film store to safeguard the National Film Archive. The Minister for Culture, Communications and Creative Industries, Ed Vaizey, will undertake a wide-ranging reassessment of Government support for film, and details will be announced shortly.
Further information
Published 18 June 2010