Beware of tomatoes - La Tomatina festival, Valencia
La Tomatina is the world's biggest organised tomato fight, but apart from flying tomatoes you should look out for simple travel pitfalls that could spoil the fun.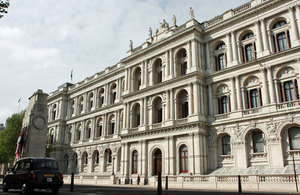 Every year, thousands of people gather in the town of Buñol in Valencia to spend an hour pelting each other with rotten tomatoes. The tomato fight has become famous the world over, but is actually just one event in a week of festivities that attracts visitors from around the world. This year, La Tomatina will be held on 25 August at 11am.
The festivities usually pass without major incident, but as with any big event, you should take some basic precautions:
Make a copy of your passport in case you lose the original
Don't keep all your valuables in one place
Whether you're throwing tomatoes or not, always keep an eye on your belongings when you're in a crowded place
Below you will also find some guidelines from the organisers of the Tomatina to help keep the day a fun one for everyone:
Do not carry bottles or hard objects, they can cause accidents and hurt others
Please crush tomatoes before you throw them, the blow will be less painful
Keep a safe distance from the trucks
Stop throwing tomatoes when you hear the second shot
Diving goggles will help protect your eyes - the acid from tomatoes may sting after a while
If you want to see better, don't climb up railings, windows, pillars, etc.
If you want to spend the night in Buñol, make sure you look for accommodation in advance
More advice and practical information can be found on the official Tomatina web site.
Published 20 August 2010