Government response
Betting shops
Response to claims made about new permitted development rights and betting shops.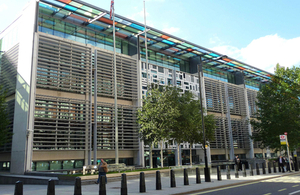 A spokesman from the Department for Communities and Local Government said:
As recommended by Mary Portas, the government is cutting red tape to make it easier to get redundant buildings in our town centres back into productive use and help increase footfall on local high streets. The alternative is boarded up, empty buildings which create a cycle of decline. Councils already have the ability to tackle the cumulative impact of development.

Councils have powers under the Gambling Act to licence betting shops and address problems by individual premises. Councils have a range of planning powers to protect a local amenity if there are localised issues; for example, the London borough of Barking and Dagenham has been consulting on an Article 4 Direction and associated supplementary planning guidance to address the proliferation of betting shops in the local area.
Background
There is a statutory prohibition in law on a betting shop operating from a pub. Betting premises are licensed through the Gambling Act 2005. Secondary legislation imposes a mandatory condition on the licenses of betting shops that the consumption of alcohol on the premises is prohibited. There is thus a legal prohibition on a betting shop from operating from a pub. See written parliamentary answer: 21 May 2013 column 698W
There is no change to the rules on new fast-food outlets. Hot food takeaways are within the A5 use class. The new permitted development rights allow for change of use away from A5 use but not for conversion to A5 use. See written parliamentary answer: 20 May 2013 column 423W
The London Borough of Barking and Dagenham is issuing an Article 4 Direction on betting shops.
Published 30 May 2013