Better data on passenger movements
Significant progress has today been made in collecting information from travellers coming to and leaving the UK.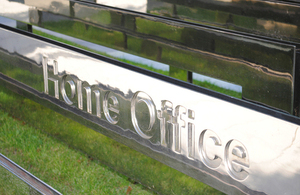 The immigration minister has said that the UK will opt-in to an EU directive which will require travel providers to pass on data about those they are carrying.
These passenger name records - which will include information such as booking details and travel history - will provide the UK with better intelligence to fight terrorism and other serious crime. 
Proportionate and necessary
Damian Green said: 'Passenger name records are a vital tool in securing our border and fighting against terrorism and serious crime - at a time when governments must exercise greater vigilance to keep their citizens safe from harm. We believe that our targeted approach to collecting this data is proportionate and necessary.
 
'This directive is a step in the right direction and Britain is leading the way in building support within Europe for an agreement that will benefit the UK.'
 
The minister added that while the draft EU directive is 'not perfect,' opting in early will provide the government with the opportunity to help create a directive that 'best serves Britain's interests'.
 
The UK also proposes to collect data only on high risk routes in order to ensure the approach is proportionate.
The minister said that the UK will back stringent data protection requirements - with time limits on retaining information - to ensure that people's rights are protected. 
Published 10 May 2011