World news story
Best of Budapest's press and public diplomacy 2013
A review of the British Embassy Budapest public diplomacy activities in 2013.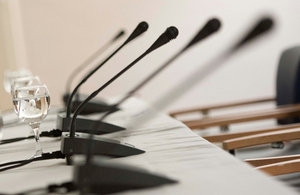 Below you can find a collection of articles, blog posts, press clippings and audiovisual materials illustrating the press & public diplomacy activities and achievements of the British Embassy in Budapest in 2013. Enjoy browsing!
Policy activities
Migration, anti-trafficking and justice and home affairs
Since the beginning of summer 2013, the embassy assisted co-operation between English and Hungarian policemen in an investigation concerning an international anti-trafficking network with serious links to Hungary
Since the announcement on the UK JHA Decision 14 opt-out (9 July), by following our engagement strategy, we've been working closely with the Hungarian Interior and Justice Ministries to assure a mutually beneficial swift opt-back in to the most important justice and home affairs measures
At Sziget Festival, one of Europe's largest youth music festival attracting 300,000 visitors annually, we teamed up with the Hungarian Interior Ministry and other diplomatic missions to set up an anti-trafficking awareness raising tent to provide festival visitors with the understanding of the dangers of this widespread phenomenon as well as with the information on how to try to avoid getting affected or how to help, who to turn to when learning about anti-trafficking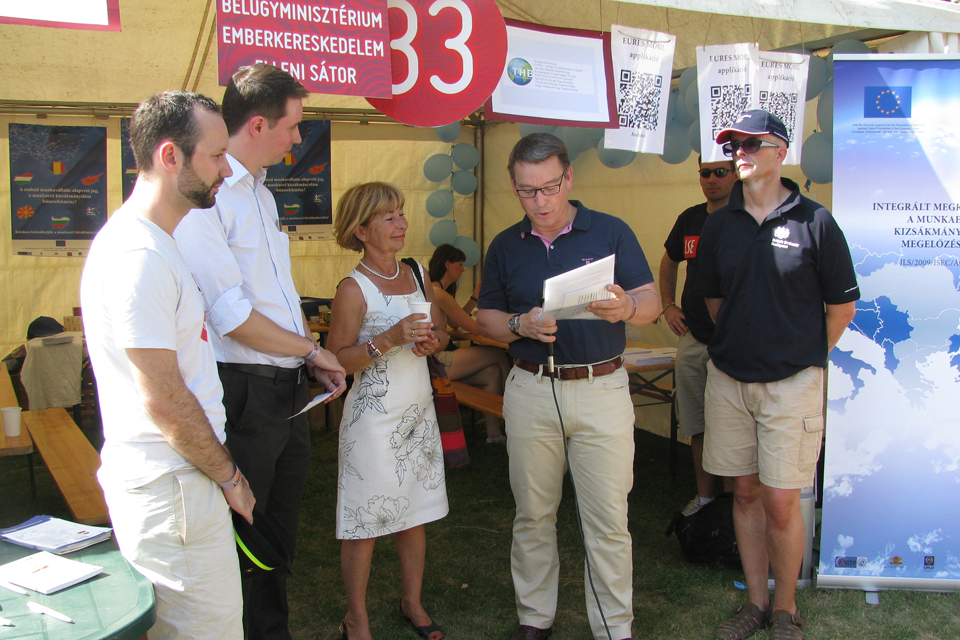 We also sponsored the presence of British bobbies at Sziget Festival, who helped looking after the safety of people, including thousands of visiting UK fans. Their direct work with members of Budapest Police helped strengthening the co-operation between the two countries' police forces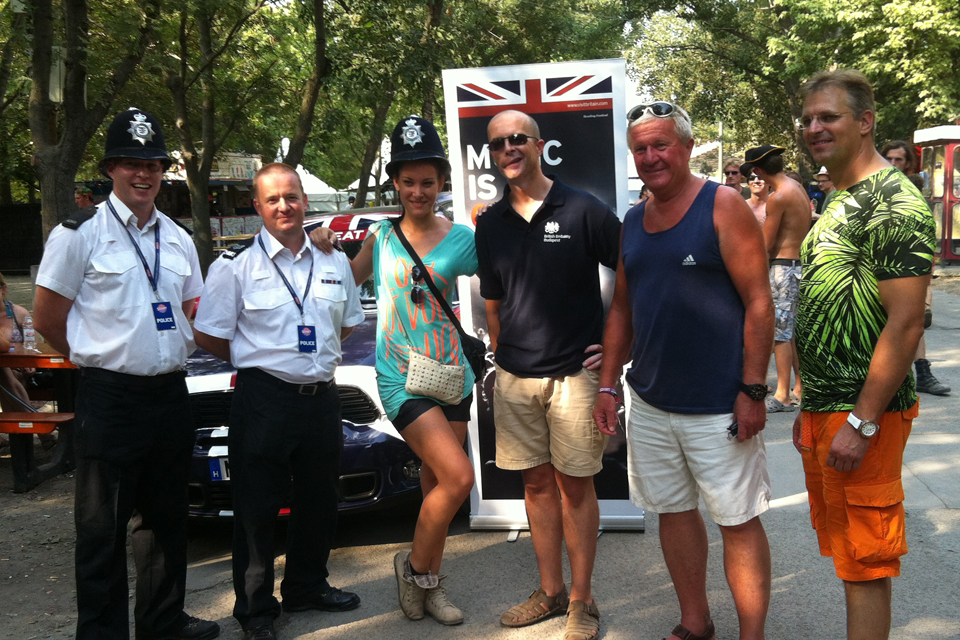 We commemorated the International Anti-trafficking Day (18 October) by issuing a blog
Energy & climate change
The embassy facilitated the visit of Edward Davey to Hungary , UK Secretary of State for Energy & Climate Change to Hungary. After his meetings with his local ministry counterparts, Mr Davey was interviewed by the Hungarian state television as well as HVG, Hungary's leading economic, political weekly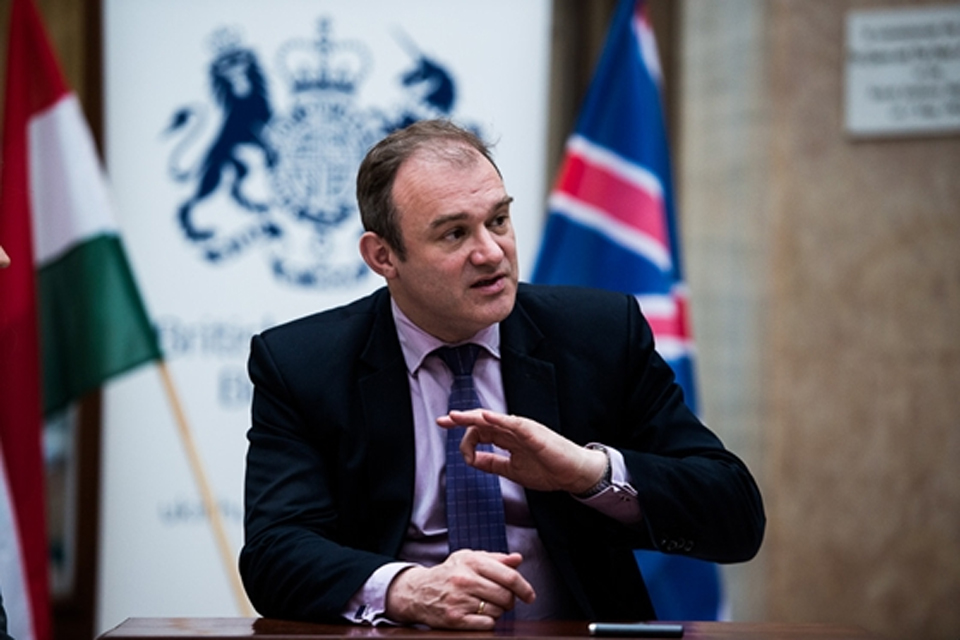 We invited two leading British scientists to Budapest to deliver lectures here on the latest UK achievements, as well as on the UK position on energy. Professor Richard Williams, head of the research team on storing energy in liquefied air, delievered a lecture at the Budapest Technical University on 23 September on liquid air technology and was extensively interviewed by media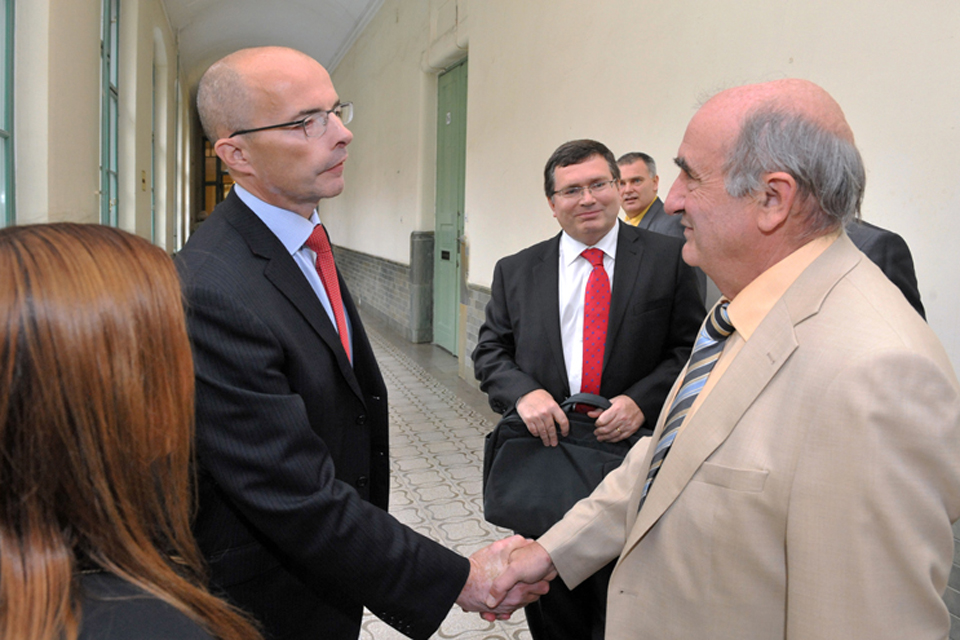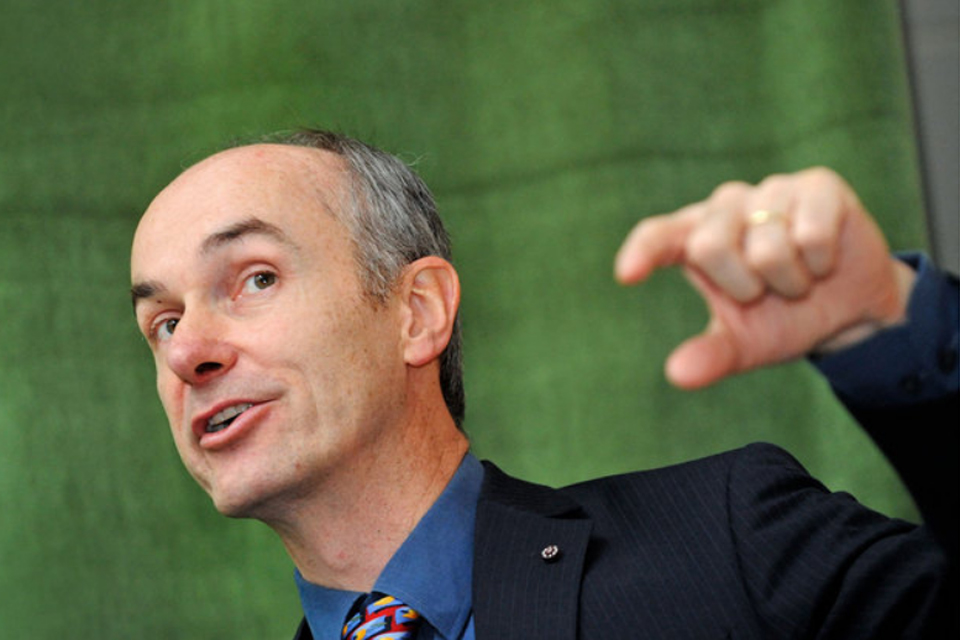 Olympic legacy: we sponsored a journalist's visit to London organised by the Sporting Opportunities Unit, focusing on the economic and environmental legacy of the 2012 London Olympics. Mr Gabor Nagy of HVG (Hungary's leading economic/political weekly) attended the visit and wrote a comprehensive article in the paper about the visit
Human rights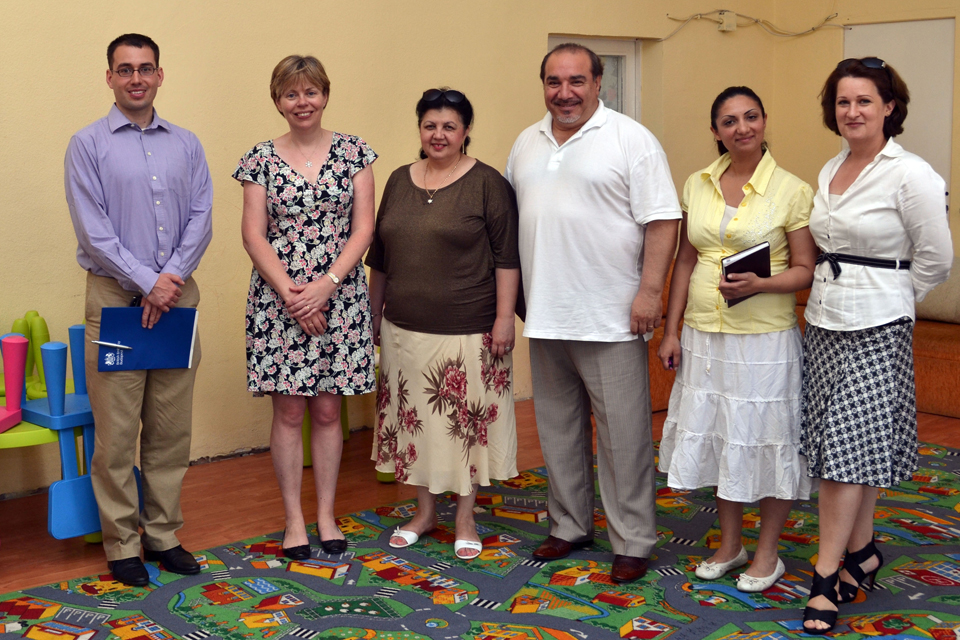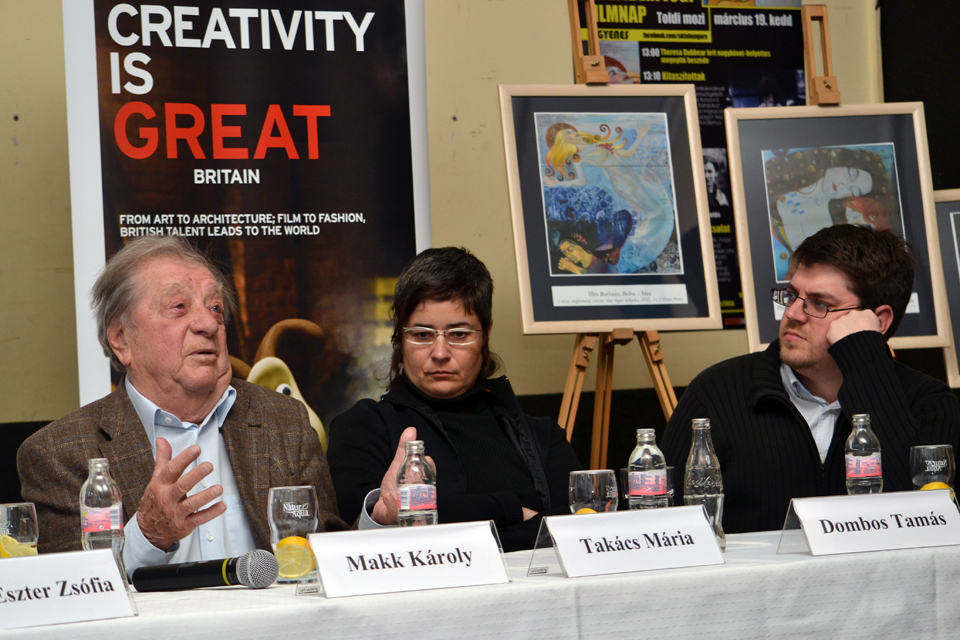 In December, the British Embassy Policy Team visited the Roma community of the small, deeply impoverished village of Told and met the Head of the Real Pearl Foundation Ms Nóra L. Ritók to learn about the state of human rights and poverty in the region. The Foundation works with disadvantaged, mainly Roma, children and their families. In Told, they successfully re-established a community building and built a carpenter shop, thereby providing jobs to locals.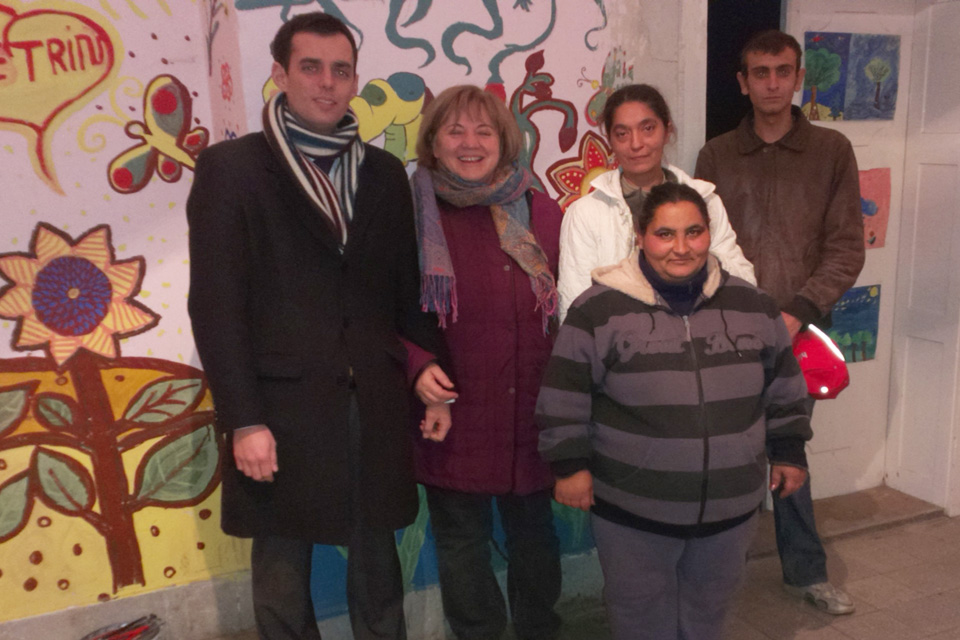 Similarly to previous years, the British Embassy in Budapest collected Christmas donations for poor Roma families. As part of her visit to Southern Hungary, Deputy Head of Mission Theresa Bubbear personally delivered the boxes of donations to the village of Versend and handed them over to the Head of the local "Veletek Vagyunk" (We are with You) NGO. They then distributed them amongst needy families for Christmas.

Our embassy joined a group of 19 diplomatic missions in Budapest that issued a joint press release on supporting the human rights of LGBTI people. The press release and related posts generated significant interest on Facebook
Co-operation with Roma Police Union (FAERLEO): the embassy has traditionally supported the Roma Police Union by facilitating trainings, meetings, carrying out lobbying activities in support of Roma police personnel in Hungary.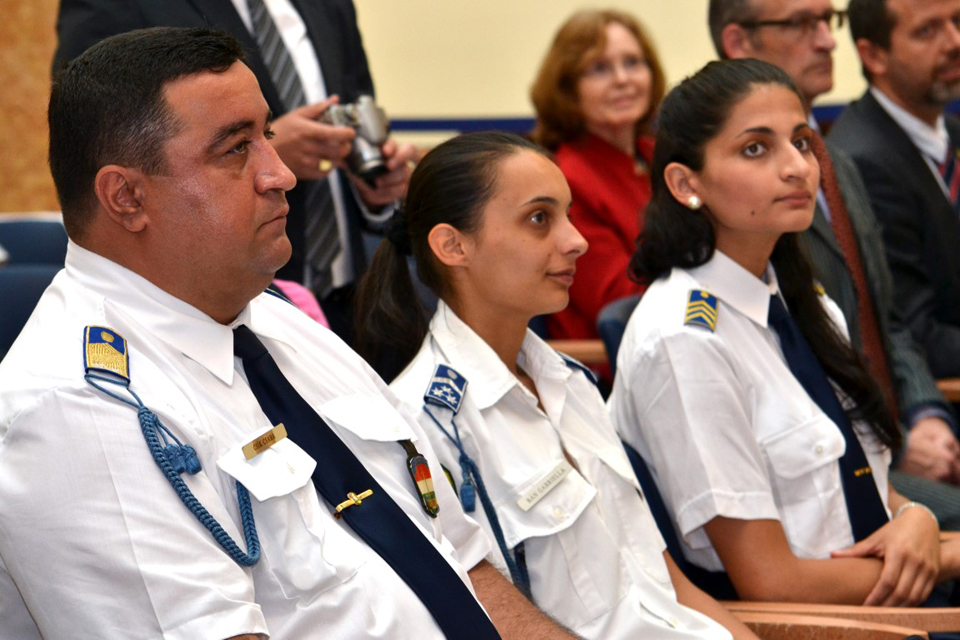 This year, the embassy hosted an international press conference introducing FAERLEO's new community programmes. As a follow-up, FAERLEO invited ambassador Knott to visit Szendrőlád, a small village in Northern Hungary mainly inhabited by Roma people, to see a successful community project (a mushroom farm) that gives jobs and a steady income to previously unemployed Roma people.
Ambassador Knott visiting Szendrőlád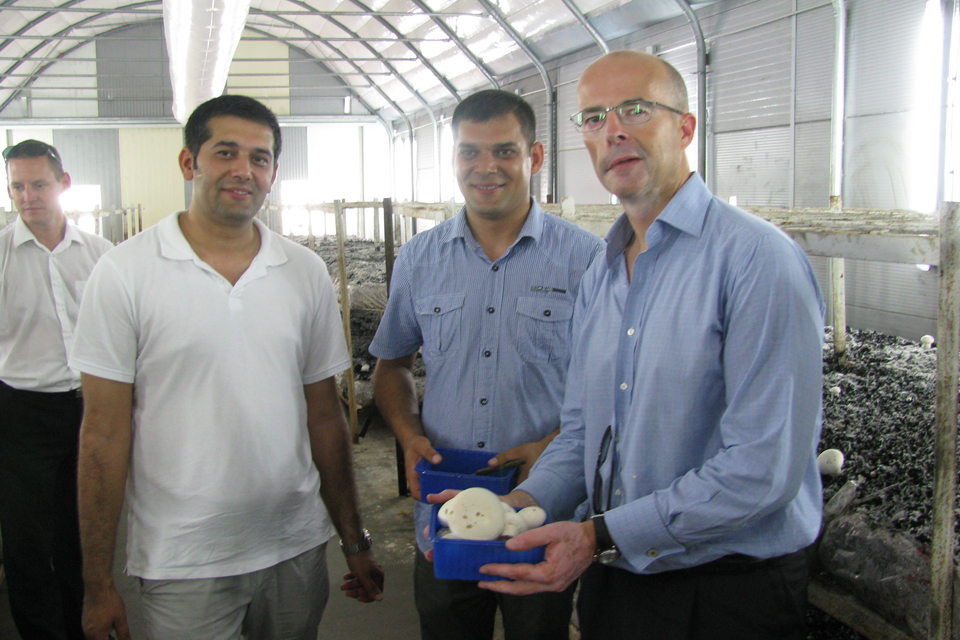 Deputy Head of Mission Theresa Bubbear continued to support the 90 decibel Project, a Hungarian NGO lobbying for the rights of deaf and blind people. As part of its bilateral programme activities, the embassy sponsored a London trip for a film crew of 90 decibel, to make sign language interviews with UK employers and employees about their experiences and UK best practices in accessibility
Business, UK Trade & Investment
Ambassador Knott visited Hungarian various Hungarian towns on a quarterly basis, delivering lectures on the theme of Business is GREAT, meeting local chambers of commerce, as well as the leadership of the towns, discussing potential British involvement and UK-Hungarian business opportunities. Some examples of these visits in 2013 were Szeged, Orosháza, Miskolc and Kecskemét
The embassy helped British-owned Big Bus sightseeing tour-operator company to organise a press conference when the company decided to name its tour buses after the members of the Hungarian Olympic champion water polo team. The photos of the press conference made a popular photo gallery later on our Facebook page
We collaborated with Transparency International Hungary in promoting transparency in Hungary through issuing joint press releases, as well as the ambassador and embassy staff attending the "Dance against corruption" event at Sziget Festival
Jonathan Knott at Sziget Festival
GREAT campaign
Story4 TV, one of Hungary's leading entertainment channels ran a "British month" in May 2013, broadcasting British films, TV series, concerts, etc. As part of promoting the British month, Story4 Tv prepared three video films based on GREAT promo material and interviews with ambassador Knott. The videos focused on the themes of innovation, heritage and culture
We organised this year's Queen's birthday party around the theme of innovation by making a cutting edge light-show projected on the ceiling of the salon of the residence where guests entered. The light projection summarised major British inventions from the steam engine through the light bulb to modern space technology in an entertaining two-minute video.
A creative idea helped ambassador Knott spend more quality time with his guests at the Queen's birthday party: instead of spending several hours at the gate, receiving guests and shaking hands, a virtual ambassador video message was shot in advance and shown in a continuous loop at the entrance to all arriving guests. View ambassador Knott's speech at the party.
Innovation is GREAT, Formula 1 Grand Prix campaign: as part of a joint initiative of British embassies in the Central European network, we organised a high profile PR campaign at the Hungaroring Hungarian Grand Prix. The campaign comprised bringing a London double decker bus to the race circuit to serve as a special venue for business meetings. The ambassador, the Deputy Head of Mission and embassy staff spent three days at Hungaroring, identifying business partners among the visitors, encouraging them to visit the business bus and gather information about business opportunities in the Central European region. UK Formula 1 celebrities also visited the bus, raising the profile of the campaign, and we also organised a VIP party, attended by some 400 high profile guests (among them CEOs of major companies and the Hungarian Minister for Economy). The party was addressed by the ambassador as well as a representative of the Marussia Team. Both speeches focused on British innovation. The party highlight was a surprise performance by Britain's got talent winner Attraction who performed a Formula 1 themed shadow dance show
Mini tour: to enhance the Formula 1 campaign, a fleet of minis toured Budapest to raise awareness among streetgoers of the city's major roads of Great Britain in general and the GREAT campaign in particular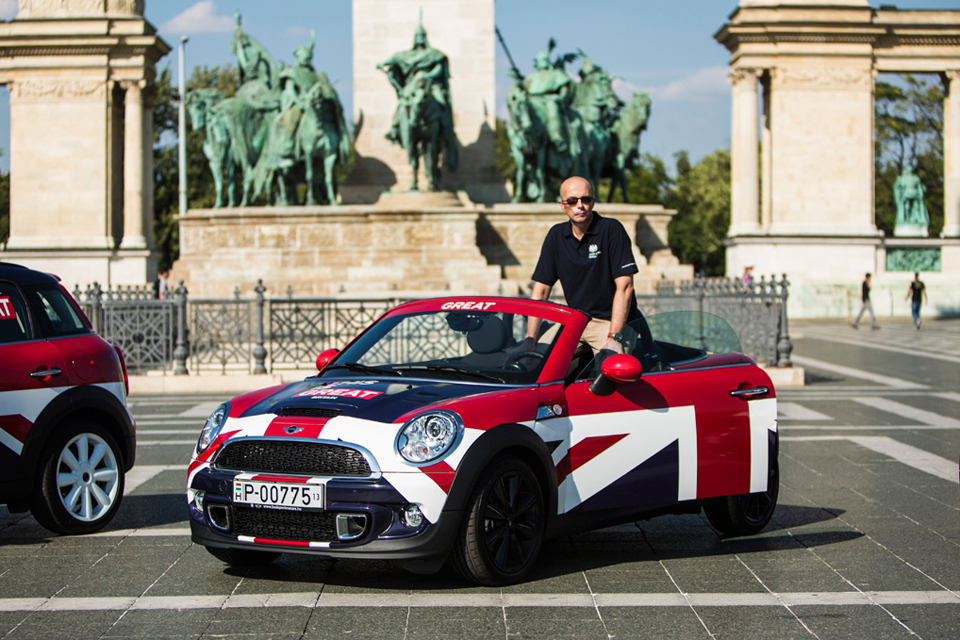 GREAT Flagship: as part of a regional campaign promoting business opportunities in Austria, Slovakia and Hungary, the embassy organised two business events and two webinars on board of the regional GREAT Flagship. The first event took place in Esztergom, focusing on regional business opportunities in the automotive sector, and the second event took place in Budapest, focusing on UK-Hungarian business collaboration particularly in the financial services sector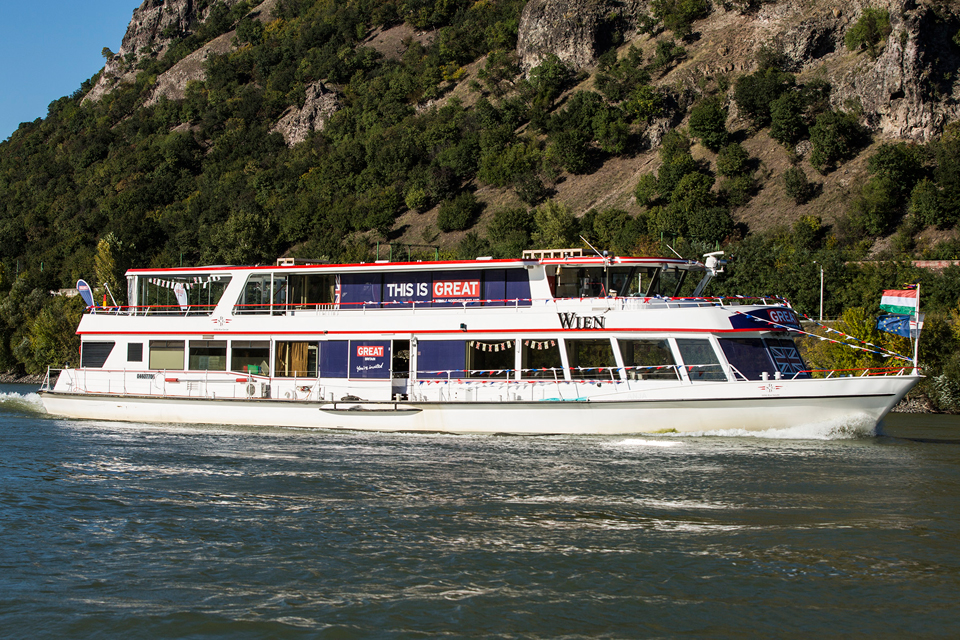 Charity
The ambassador initiated a fundraising campaign to support UK and Hungarian Lifesavers. As part of the campaign, he swam across Lake Balaton (5km), and participated int he Swimming Festival at Balatonfüred, swimming 2 kilometers. The campaign resulted in some HUF 2 million raised which was shared equally between the UK Lifeboat Association and the Hungarian Vízimentők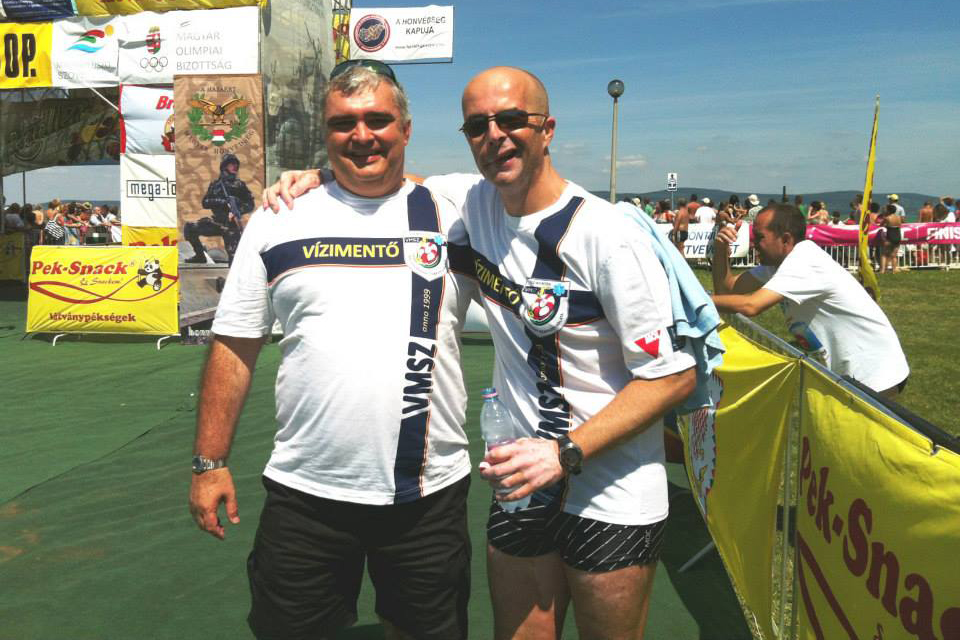 Published 27 December 2013