Bedfordshire and Milton Keynes: securing sustainable NHS services
Three national agencies are helping local health partners in Bedfordshire and Milton Keynes tackle the challenges facing the local health economy.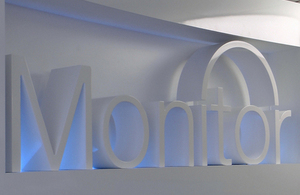 Monitor (the sector regulator), the NHS Trust Development Authority and NHS England share the concerns raised by clinical commissioning groups in the area that the current pattern of health and care services may not be sustainable or sufficient to meet the needs of patients in future.
They are working with commissioners to consider a proposal to undertake a comprehensive strategic study of the local health economy that will assess the needs of local patients in the future, and propose how existing services might need to adapt or change to provide high quality clinical services on a sustainable basis.
Milton Keynes Clinical Commissioning Group has already agreed to play a leading role in the partnership, and Bedfordshire Clinical Commissioning Group will take a final decision on participation at its board meeting on 6 November. The national partners will supply expert advice and help to the proposed study, and the local commissioning groups will be responsible for engaging with clinicians and local people to develop a plan that protects essential services for the long term.
Monitor is involved because Milton Keynes NHS Foundation Trust is in breach of its licence and predicting financial losses of £17 million this year. The NHS Trust Development Authority is supporting Bedford Hospital NHS Trust, to address a range of clinical and financial issues to achieve sustainability. NHS England is responsible for the 2 local commissioning groups.
The 3 national partners are determined to facilitate an innovative partnership approach that develops a lasting solution for both trusts and their staff as well as the wider health economy, and is led by the local commissioners, and considers the views of health workers and the local community rather than taking regulatory action that would only apply to individual institutions.
Jonathan Guppy, Interim Senior Enforcement Director at Monitor, said:
National partners are working together to ensure the health service works for patients and we are working with local commissioners to protect health services for local people.

There are problems at both trusts which need to be addressed urgently and in the right way. That means finding out what local people need and want from local services and discovering new and innovative ways of delivering them, for the long term.
Bedfordshire Clinical Commissioning Group will be taking a final decision on the project in its public board meeting on 6 November 2013.
A full timetable and further details will be made available after 6 November.
Published 25 October 2013