Bedfordshire and Milton Keynes: Monitor and partners to review patient services
Monitor, NHS England and the NHS Trust Development Authority have agreed to support a strategic review of local health services in Bedfordshire and Milton Keynes with the aim of improving healthcare for local people.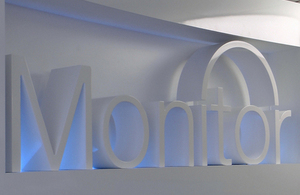 The review will be undertaken by NHS Bedfordshire Clinical Commissioning Group (CCG) and NHS Milton Keynes CCG. The CCGs asked the national bodies to work with them in an innovative partnership bringing together the unique statutory duties of each organisation to help undertake the review.
The £3.2 million cost of the local strategic review is to be met by Monitor, the sector regulator for health. The review will involve significant engagement with local communities, clinicians and healthcare providers as part of a detailed assessment of future health needs in Milton Keynes and Bedfordshire. Monitor believes the review represents good value for money, compared with the local NHS trusts' annual combined losses which currently stand at around £23 million.
Dr Paul Hassan, Chief Clinical Officer for Bedfordshire CCG, said:
We are looking forward to working with the national partners to improve healthcare for the people of Central Bedfordshire and Bedford Borough.
Jeannie Ablett, Chief Officer at Milton Keynes CCG, said:
It is essential that we commission health services that meet the needs of people in Milton Keynes. We will use the review to talk to people about what services they need and how they want them delivered. We are pleased the national bodies have agreed to support the review as it allows us to commit all our resources toward buying healthcare services for local people.
Jonathan Guppy, Senior Enforcement Director at Monitor, said:
Investing in the future of healthcare in Bedfordshire and Milton Keynes is the right thing for the national NHS partners to do. Monitor may be providing the money but this is a partnership approach that relies on the local commissioning groups, working alongside clinicians and the public, to find ways of delivering local care in appropriate and sustainable ways.
The review will analyse current provision of health services in Milton Keynes and Bedfordshire and the problems that exist currently at Bedford (financial and clinical) and Milton Keynes (financial) hospital trusts.
It will present options for how services might adapt and change in the future. Central to the review will be engagement with local patients, patient groups, local nurses and doctors, national clinical experts, local people living with long-term conditions, local politicians and many others.
Monitor is involved because Milton Keynes Hospital NHS Foundation Trust is in breach of its licence and predicting financial losses of £17 million this year. Monitor will make regulatory decisions about Milton Keynes, help protect the continuity of essential local services and undertake work to improve the economy, efficiency and effectiveness of the health sector.
The NHS Trust Development Authority is supporting Bedford Hospital NHS Trust to address a range of clinical and financial issues to achieve sustainability.
NHS England is the direct commissioner of general practice, pharmacy, dentistry, health visiting and specialist services. It also has a responsibility to ensure improvements are made in the outcomes for people as a result of the commissioning of the 2 local commissioning groups.
Monitor has appointed McKinsey and Company to help the CCGs with the review. It will be an in-depth process working with commissioners, providers, healthcare staff and involving the local community in designing sustainable solutions that best meet the needs of patients.
The review will result in a written report in the summer of 2014 setting out the commissioners' options for health services for the area.
Published 10 January 2014