News story
Bedford man pleads guilty to providing illegal immigration advice
Unqualified immigration adviser pleads guilty to providing unregulated immigration advice.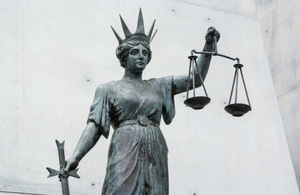 Mr Ziaur Rahman, aged 37, of Wendover Drive, Bedford, pleaded guilty at Luton Magistrates' Court on Tuesday 24 January 2017, to two offences of providing unregulated immigration advice between 5 June 2012 and the 28 December 2012.
Mr Rahman was previously regulated by the OISC but this ceased on 21 February 2012 however he continued to provide immigration advice unlawfully.
On 14 February 2017 Mr Rahman was sentenced to 6 weeks imprisonment on each count suspended for 12 months, to run consecutively. He was also ordered to complete 200 hours unpaid work within the next 12 months, and to pay compensation to the victims of £480 and £1352. He was ordered to pay prosecution costs of £1581.
When sentencing magistrates said:
"These were serious offences against two vulnerable victims. Mr Rahman knew the implications and devastating consequences for the persons he advised when he knew he was no longer qualified."
Speaking about the decision, Deputy Immigration Services Commissioner Dr Ian Leigh said:
"This is not a technical or victimless crime, Ziaur Rahman was advising vulnerable people who could not handle their immigration cases on their own. They trusted him and he betrayed that trust. I am delighted with the outcome in this case."
Published 15 February 2017